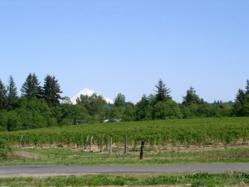 biochemical markers of cancer-causing DNA damage were reduced in participants who adhered to the food-based regimen
Portland, OR (PRWEB) April 11, 2013
New research presented Wednesday, April 10, at the American Association for Cancer Research Annual Meeting 2013 in Washington, DC, suggests that a food-based cancer prevention study aimed at oral cancer survivors was effective at attenuating highly reactive oxygen molecules that can damage DNA and trigger cancer.
In the study, a phase 1b clinical trial conducted at The Ohio State University, participants consumed 4 - 8 grams of black raspberries daily for six months. The berries were well tolerated by the participants and adherence to the regimen was good.
This study provides compelling data that indicate biochemical markers of cancer-causing DNA damage were reduced in participants who adhered to the food-based regimen and supports other evidence from a phase 2 human trial linking application of black raspberry gel to precancerous lesions to a reduced risk of developing oral cancer.
Black raspberries, not to be confused with blackberries, are almost exclusively grown in Oregon, on the west coast of the United States. They have been studied extensively because of their high concentration of certain phytonutrients and antioxidants. BerriProducts, an Oregon-based company, has been supplying black raspberry products to research universities across the country for the last four years.
About BerriHealth:
BerriHealth.com is the web direct presence of BerriProducts LLC. Located in the heart of one of the premier berry growing regions in the world in northwestern Oregon, we have been providing high-quality specialty black raspberry products for scientific research and clinical trials. We have sold the same product direct to consumers since 2010 through our website http://www.berrihealth.com. We partner with select Oregon farm partners to produce the highest quality black raspberry products. By focusing on partnering with exceptional farms, controlling careful and timely harvesting, quality after harvest processing, and using advanced packaging technology we insure our extensively tested products are phytonutrient rich year in and year out and that they stay that way until consumed.
BerriProducts founding partners includes Gary Stoner, PhD, Professor of Medicine at the Medical College of Wisconsin Division of Hematology and Oncology and Professor Emeritus of the Ohio State University James Comprehensive Cancer Center. Dr. Stoner has been researching berries, particularly black raspberries, and their beneficial health effects for over 12 years.
More details on BerriProducts LLC and black raspberry powder can be found at http://www.berrihealth.com.