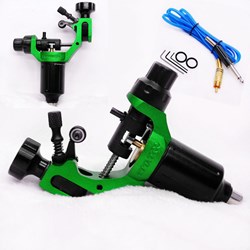 (PRWEB) April 10, 2013
Today, TattoosFactoryOutlet.com, a leading tattoo machine manufacturer, announces its new website. The new site provides the latest professional tattoo machines for all tattoo machine distributors worldwide. Here, people can find a lot of tattoo machine descriptions, commentary, purchasing tips, and so on.
The new site of TattoosFactoryOutlet.com is especially designed to assist the people in the world to shop tattoo machines at factory wholesale prices, or help them to choose cost-effective products prior to shopping.
A spokesman for the company says, "We understand the people's needs on fashion, and are using our special skills to meet their desires to be cool through its tattoo supplies. All our products are 100% manufactured with high-quality materials and craftsmanship."
He especially states, "We have added a new section of special offer to our website, and the only difference is that they are available at extremely low prices! Now, we are offering the latest selection of tattoo kits in the market to fit customers' increasing needs. Make sure you don't miss out as stocks will not last forever!"
About TattoosFactoryOutlet.com
Founded in 2008, TattoosFactoryOutlet.com is a well-known tattoo machine manufacturer and wholesaler, offering hundreds of premium quality tattoo supplies. With flexible marketing strategy, trendy styles, and affordable prices, the company has become a leading brand in the tattoo machine industry.
For more details, please visit: http://www.tattoosfactoryoutlet.com/