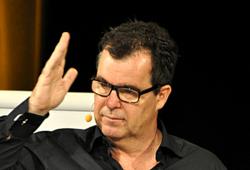 When most people think about buying a home, all they see are the stumbling blocks that the banks put before them: not enough deposit, no good credit history and insufficient proof of income
London, England (PRWEB) April 10, 2013
Real estate investing expert, Rick Otton, is known for thinking creatively when it comes to property investing. His 2012 UK property investment conference was a sold out success, and through his three day property event for 2013 Mr Otton says he will be revealing how everyday people can become investors, without bank involvement.
"We hear all of this conflicting information about stagnating housing prices, the high cost of rental accommodation, and schemes to stimulate the economy through housing" said Mr Otton. "But do you know what? None of that really matters once you learn how to approach the buying and selling of homes differently."
"That's what I do, and it is what I will be sharing with those who manage to secure a ticket to my 3 day UK property event in just a couple of weeks time."
Mr Otton has shared his innovative approach to buying and selling real estate in the UK for 10 years, being the first to introduce 'property options' to that market in 2003. Since then he has developed and proven other techniques for matching buyers with sellers on mutually beneficial terms, without the traditional lending institutions being involved.
"When most people think about buying a home, all they see are the stumbling blocks that the banks put before them: not enough deposit, no good credit history and insufficient proof of income" explained Mr Otton. "For the self-employed, in particular, not being able to prove ongoing income is a major hurdle."
Strategies for Property Sellers
His strategies are being embraced by real estate sellers as well, and those who have had difficulty in selling their properties for the price they want will, Mr Otton believes, learn much from the event.
"I will be showing sellers how they can use different property options to get the price they want for their homes. There are many variations on the core principles - all of which will grow their buying market well beyond those who have been able to secure bank loans" said Mr Otton.
To give those considering attending the UK real estate conference a taste of what will be covered, Mr Otton is offering a complimentary digital Power Property Profits Pack for download at RickOtton.co.uk. Information about the conference, being held from April 19-21, can also be found on the site.
About Rick Otton
Rick Otton has spent decades making money by snapping up inexpensive real estate and putting it to work building wealth, and teaching others to do the same.
He is the founder and CEO of We Buy Houses, which operates in the US, UK, Australia and New Zealand, and through this business he puts his strategies to work every day.
Mr Otton received his start in alternative real estate investment in 1991 in the US, and within a year acquired 76 properties. In subsequent years, he made a fortune using his low-risk, high-reward strategies to inexpensively acquire real estate. He continues to do so.
As well Mr Otton travels between his home in Australia, and the UK, sharing his wisdom and teaching others how to buy and sell real estate, free from the constraints imposed by traditional lenders.
In 2013 Rick is celebrating the 10 year anniversary of introducing his property option strategies to real estate investors in the United Kingdom - the first person to reveal these ground-breaking strategies. In 2008 he created the first of his 'Houses for a Pound' strategies, upon which he grows as markets and laws evolve.
Mr Otton has been featured in a variety of television programs and magazines and in 2013 he published 'How To Buy A House For A Dollar' for the Australian market. This book has been named in the list of the Top 10 Most Popular Finance Titles for 2013, as voted by Money Magazine and Dymocks Book stores. A UK version is on the drawing board.
Details of Mr Otton's UK Zero-Debt Property Cashflow Conference can be found at RickOtton.co.uk or phone, in the UK, 0207 000 1027.