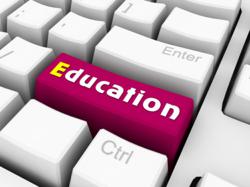 London, England; (PRWEB UK) 11 April 2013
London School of Marketing has recently released a whitepaper which reviews the private college sector as an alternative option to studying in publically funded universities. This whitepaper takes an in-depth look at the benefits, disadvantages and risks associated with private colleges in the UK.
"Since 2012, the cost of UK higher education has sky rocketed, which has led to local students facing a similar difficult financial burden to the one international students have faced for years," said Anton Dominique, COO of London School of Marketing. "Under this increased economic stress, private colleges that offer degrees through partner universities are experiencing a boom from both home and abroad. "
International students are claiming that the UK is becoming a hostile environment, due to the soaring tuition fees and increasingly tight immigration rules. But it is not just limited to international students who are feeling the pinch. Since the 2012 tuition fee rises came into effect in the UK, students are also being forced to make difficult decisions thanks to one survey's calculations of up to £52,319 for tuition and accommodation alone. London School of Marketing has found that this repressive situation is leaving many students to face a future bogged down with debt.
"Studying at University can cost up to £9,000 per year for local students and up to four times more for international students. So, it is no wonder that a recent study by Oxford University found that students are becoming more selective in their choice of studies, due to issues that surround the debt they will inescapably be forced to face up to," the whitepaper finds. "This study revealed that just under a quarter of all students questioned expected to accrue debts of above £40,000 during their University education– a significant investment by anyone's standards."
"These changes are introducing a brand new model of higher education for the UK. They have also created a growing market of private colleges that have partnered up with established universities, to offer qualifications that are validated by their partners but taught by the colleges, using their own lecturers, resources and locations," said Dominique. "Qualified and respected private colleges such as ours are now competing with traditional universities for the same students, due to cheaper costs and the ability to offer students a greater degree of flexibility. "
The report concludes that, "in particular, for international students who are not entitled to government funding, well-established, reliable private colleges hold the key to accessing the highest standard of higher education in the UK. For those who don't want to graduate with an excess of £52,000 worth of debt, established private colleges that hold solid accreditations have become a leading option."
London School of Marketing deliver accredited marketing and business qualifications, and offer courses from recognised professional bodies and universities, including CIM, CAM and Anglia Ruskin University. Based in London, they also have offices in Sri Lanka, a network of Overseas Support Branches (OSBs), and online programmes of learning. There courses are run over a broad range of study modes. Further details are available at http://www.londonschoolofmarketing.com/