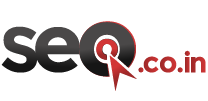 New York, NY (PRWEB) April 17, 2013
This week, SEO.co.in is planning to launch the much awaited online reputation management services to help its clients achieve a healthy online presence for an increased revenue generation. This was announced by the company CEO, who made it amply clear that it is going to follow the most advanced SEO strategies to provide its customers with value for money web marketing services. The decision was made keeping in mind the requirement of small to medium sized entities who opted for such cost effective marketing services. Online reputation management happens to be a comparatively new company branding strategy whereby an entity achieves the best online presence. Therefore, SEO.co.in plans to launch this special service to satisfy its customers and provide them with tailored internet marketing (IM) solutions.
The decision to launch this special service was made at a time when SEO companies all over the world are struggling to retain their customer base. With the launch of this specialized branding service, SEO.co.in is all set to enter the league of select companies that have the resource to deliver mega search engine optimization projects with 100% guarantee. It plans to introduce this "online reputation management" service to expand upon its existing customer base in US. The company management elaborated upon its plan on how it wishes to go ahead with its idea to provide this specialized SEO services to its clients across the board. If company sources are to be believed, it plans to fully utilize all available social media platforms for the sole purpose of reputation building or company branding. In this way it intends to popularize a particular brand, company, products and services by the way of forum commenting, reviews, testimonials etc. In today's age, people go for buying products and services after going through the reviews as posted by customers. Therefore, reputation building becomes even more significant in the current times. Since this is a comparatively new concept of online marketing, SEO.co.in is also concentrating on the conventional methods of web promotion. Online reputation management is mostly preferred by attorneys, doctors, dentists and by a host of small to medium sized business entities who look for having a bold online presence to attract more customers.
This week turns out to be an eventful one for SEO.co.in as it is all geared up to launch the online reputation management service in a big way. This is the most talked about SEO product as almost all companies and individuals are going for online branding to secure that extensive customer reach. So keeping in mind the current marketing trends, SEO Company has decided to launch this specialized service in a big way. In a not so hyped event, the company announced this service launch in the presence of distinguished guests and the print media.
About the Company
SEO.co.in is the premier search engine optimization company in India offering a whole new range of user friendly internet marketing services. It specializes in the area of SEO, SMO. PPC, online reputation management, e-commerce solutions and much more. Through its team of professional web analysts, it provides the most cutting edge business solutions to its clients across the globe. For more than 8 years now, it is providing outstanding digital marketing solutions at some of the most competitive prices.