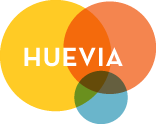 London, GB (PRWEB) April 10, 2013
Huevia is pleased to announce the launch of its new website. The new website Huevia.co.uk will target the vast market of creative professionals in the UK. As of today the website will allow you to register or transfer your domain name to Huevia. By the end of the second quarter the new website will also offer web hosting among other web services.
To celebrate the launch, Huevia will be offering special pricing allowing customers to register or transfer their .co.uk domain name for only £ 4.99 per year. To learn more visit http://www.huevia.co.uk.
Huevia was acquired by 405 Networks LLC in July of 2012 and has since grown its offering while continuing its commitment to its customers of creative professionals.
About Huevia (http://www.huevia.co.uk)
Huevia was started in 2004 by a group of technically proficient artists who were seeking an efficient way of hosting their portfolios. Huevia geared its approach towards creative professionals and helping them make the best choices according to their specific needs.
About 405 Network LLC (http://www.405networks.com):
405 Networks LLC was established in 2008 as a merger between multiple web service companies. The oldest company that was part of this merger was established in 1996 giving 405 Networks LLC over 15 years of experience in the web hosting industry. Today, 405 Networks, LLC continues to service many of those customers, maintaining several customers' loyalty for more than a decade. 405 Networks LLC thrives in offering the most robust web services backed by professional, experienced and friendly staff members.