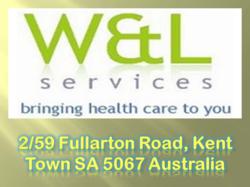 Kent Town, South Australia (PRWEB UK) 12 April 2013
Wellness & Lifestyles Australia's CEO Nick Heywood-Smith reveals that he has a personal blog at nickheywood-smith.com.
When asked about what made him start the blog in 2010, Heywood-Smith replied:
"Because of the Internet, we are in the midst of the greatest transformation in communication since printing. If you understand the internet, then you will be able to capitalise on the real estate opportunity of the 21st Century."
Heywood-Smith plans to use his virtual real estate to help potential clients and business partners learn more about him as a person.
"There is only so much you can say in a bio page, so I wanted to start this blog to let potential clients, employees, and business partners see me as a whole person," explained Heywood-Smith.
"The blog contains my thoughts on both business and my personal adventures so online audiences can see me as more than just a corporate face," he continued.
In fact, the very first blog post on Nickheywood-smith.com was about adventure.
"After finishing University, I made a conscious effort to explore the globe as much as I could. I spent five years travelling the world, and learned to appreciate my homeland of Australia after visiting thirty-five countries," said Heywood-Smith.
"I was lucky that I had many friends and family who loved to travel as much as I did, which allowed us to encounter a lot of great experiences. When you travel, the people you meet and the places you visit make you into the person you become. I learned a lot about people, customs, and traditions through my travels, but most importantly, I learned a lot about myself. There is no doubt in my mind that my experiences in those five years have assisted me with all my accomplishments later in life," he continued.
At the bottom of the blog post, Nick Heywood-Smith shared a 9-minute video consisting of clips of his travelling adventures.
About Nick Heywood-Smith
Nick Heywood-Smith is a registered physiotherapist and CEO of Wellness & Lifestyles Australia (W&L). Nick established W&L Australia with his wife Nikki to provide mobile allied health services to aged care clients and facilities across Australia.
W&L is an accredited provider of allied health services to the Southern Adelaide Health Service, the Transition Care Program and Disability SA. They have been finalists in the Telstra Business Awards in 2008 and 2009, in InBusiness Magazine's Fast Movers for 2007, 2008 and 2009 and recently achieved the BRW's Fastest 100 list for 2009. Nick was also awarded the Ernst and Young Entrepreneur Of The Year in the Young category for the central region, Australia.