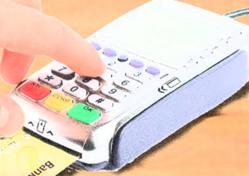 they must appreciate that undermining confidence in a payment processer used by millions they are likely to do as much, if not more, to slow cross-border business and harm EU consumers
London (PRWEB UK) 10 April 2013
Marion King, the president of MasterCard UK and Ireland seems to have joined her new employer at a tough time. Barely a month into her new job at the credit and debit cards processing powerhouse and, as reported by BBC News, 9th April 2013, the EC launches its latest probe into fees charged for card transactions made by people visiting Europe (Visa already being under investigation) against Mastercard.
According to the BBC article; the investigation, which is focusing on people from outside the European Economic Area (EU countries plus Iceland, Liechtenstein & Norway) who use their Mastercard products for purchases within it, hopes to understand whether interbank charges are too high.
The EC believes there's a case to answer because the "...fees can be quite high, generally much higher than those paid in Europe..." [Antoine Colombani, European Commission spokesman] and, because they could slow cross border business, potentially be anti-competitive.
BBC sources confirm that Mastercard are going to "fully cooperate" with the investigation which is expected to report back by mid-2013, but whether King will welcome the distraction when pushing Mastercard cashless and contactless agenda is debatable.
A compareandsave.com spokesperson commented :
"There are different levels of irony with this latest investigation from the European Commission.
Firstly, EC investigators claim to have started the investigation because the "...behaviour is liable to slow down cross-border business...", but surely they must appreciate that undermining confidence in a payment processer used by millions they are likely to do as much, if not more, to slow cross-border business and harm EC consumers.
Secondly, Mastercard have done as much as any other organisation to facilitate payments within Europe. No doubt few of us could imagine, or would welcome, a world without our payment cards when abroad".
_______
compareandsave.com is one of the UK's leading personal finance comparison websites. Based in Colchester, Essex, compareandsave.com has been helping UK consumers get a better deal on credit cards, saving, loans and more for over five years.