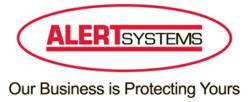 CCTV is instrumental in helping capture incidents of shoplifting and providing proof to hand over to the police and serve as evidence in court
(PRWEB UK) 12 April 2013
Shoplifting offences in Barnsley rose by 10% in February, compared to the same month last year.
In February, South Yorkshire police recorded 859 shoplifting offences, with 126 occurring in Barnsley.
In an effort to capture some of the culprits, South Yorkshire police have released CCTV images of four suspected culprits.
CCTV is instrumental in helping capture incidents of shoplifting and providing proof to hand over to the police and serve as evidence in court. A CCTV security system can be placed in key areas of premises to capture any criminal activity.
A spokesperson for AlertSystems said:
"Shoplifting is a major concern for many retail premises and with occurrences so regular and some undetected, thieves are often able to get away with goods without being prosecuted. The introduction of security systems allows for constant surveillance and the ability to be able to identify shoplifters. The images captured provide useful evidence to hand over to the police to aid their enquiries or appeal for information. By choosing an HD CCTV system, you increase the chances of being able to provide useful evidence."
AlertSystems manage and maintain over 5000 security installations throughout the UK and are specialists in providing business security solutions. Offering professional service and a complete range of security services such as monitored alarm systems and Avigilon CCTV security system s. AlertSystems offers effective and reliable solutions to security problems.