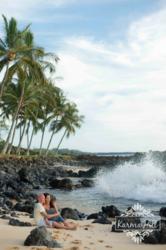 "creating profiles of the business on every available platform, will make it automatically rank higher on search engines which will make it easier for clients to find the business." Ciaran Connolly, Co-Founder of ProfileTree
Maui, Hawaii (PRWEB) April 12, 2013
When Marissa realized that a vacation means so little without some memories to make and keep, she started Karma Photography in Maui, she lately sat down with ProfileTree and spoke about the business of memory making.
Marissa shoots everything from Destination weddings, to romantic moments on the beach to some family fun in the sand, making a business out of holiday memory has not always been that easy but she is thankful for her determination and always improving her skills.
With clients from all over the world, Marissa cannot live with online marketing, she says "99% of clients do not live in the location, almost all of them find me online."
When it comes to Online Marketing, Search Engine Optimization is key. According to Ciaran Connolly, Co Founder of Profile Tree, creating a strong online presence using all the tools available is essential.
Connolly says "expanding the business's online presence and creating profiles of the business on every available platform, will make it automatically rank higher on search engines which will make it easier for clients to find the business."
If you have been offering a skill or service -and would like to share some advice with others - or share where you have had success and things that did not go so well - just email the team at ProfileTree today. Send your details to hello(at)profiletree(dot)com and you will be contacted shortly. ProfileTree is an online free advertising website which shares profiles along with tips and advice for its users.
Profile Tree's main goal is to help small business owners reach new customers every day with the most innovative online marketing tips and techniques.
About ProfileTree: ProfileTree is a free listing service where self employed and small business owner can create an online marketing profile. From Pencil or Portrait Artist to Self Employed Service Providers - anyone can create a skills profile on ProfileTree for free.