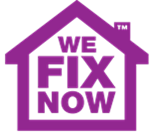 The Office of Fair Trading sent out warnings on the Frost free Hoover appliances, manufactured between August 2011 and August 2012
(PRWEB UK) 12 April 2013
It has been reported in Isleofman.com that The Office of Fair Trading sent out warnings on the Frost free Hoover appliances, manufactured between August 2011 and August 2012. A potential problem was detected with the defrost heater element supplied to Hoover and there are fears that overheating could occur, leading to the possibility of a fire. It is believed that 6 different models have been affected by the fault and anyone who believes they may own one is being urged to check the model number on the plate found behind the salad crisper drawer.
Customers can enter this data into the website to see if they could be affected. Those who do have a faulty appliance in their home are advised to turn it off and contact the company immediately.
Renowned for their Wembley Plumbers, We Fix Now also specialise in the installation, repair and maintenance of household appliances such as washing machines and fridge freezers. As such, the news was of concern to them, and a representative has explained the importance of reacting quickly to the warnings.
"Kitchen appliances such as washing machines, dishwashers and fridge freezers are becoming more of a potential fire hazard, due to the inclusion of more plastic in their manufacturing. Whether or not you have been affected by this particular batch of products, it is a good idea to get appliances checked at least once a year."
We Fix Now is a London-based company providing emergency plumbers and electricians throughout the M25 and surrounding counties. Renowned for their fast and effective service, the firm also specialise in unblocking drains, fixing central heating and boilers and sorting problems with gas. With a strong focus on customer service, We Fix Now prides itself on providing fully qualified and experienced engineers day and night, every day of the year.