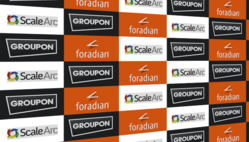 Bangalore, Karnataka (PRWEB) April 12, 2013
Conquest 2013, an ambitious initiative by BITS Pilani sponsored by Foradian, gets ready to offer their support to entrepreneurial ventures who wish to make it big. Groupon and ScaleArc are amongst the other big companies sponsoring this event. The Conquest 2013 will honour ideas that are fresh and looking forward to a bright future.
Conquest 2013 by BITS Pilani was started in 2004 as a Business Plan Competition and slowly became an international event during 2006 and 2007, to provide a platform for entrepreneurs to share their perceptions with fellow enthusiasts. But the year 2011 saw a huge growth of Conquest when a new format was adopted which is being followed even today. Conquest 2013 is being backed by good inflow of resources from sponsor companies and has an incubation offer of INR 1 crore along with an equity-less seed money of INR 3 lakh. All interested business startups who wants to participate will have to register online, which will be followed by mentoring classes in different parts of the country. The winner will be selected from the finalists at the Grand Finale.
Vishwajith A, Co-founder and COO at Foradian talks about Conquest and entrepreneurship, "One of the biggest challenge faced by young people today is to get the right amount of support and push to realize their dreams as entrepreneurs. Conquest is a great effort in the same direction."
About Foradian
Foradian Technologies is a leading name in the world of opensource enterprise solutions for educational institutions and is popular for their services and products that are being used in thousands of educational institutions across the globe. Services and products offered by Foradian Technologies are perfect for administrative, management and academic activities in institutions. Its prime product, Fedena, is the one stop solution for efficient school management.
The company already has added many stars on the shoulder including the prestigious MIT TR35; the Edustars contest powered by Accel Partners; NASSCOM Emerge 10, 2012; CNBC-TV18 Young Turks and also the Star Entrepreneur Award at Indira International Innovation Summit.
Foradian Technologies currently works from Bangalore, India.