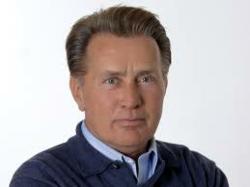 Smart technology has already added many conveniences to our lives and it is poised to play a bigger role in the coming years.
Hollywood, CA (PRWEB) April 10, 2013
The producers of Breakthroughs with Martin Sheen are pleased to announce an upcoming report that will show audiences how smart technology is a part of more products than just the mobile phone.
Breakthroughs Martin Sheen is an independently produced television series airing in markets around the country on public television. The program is hosted by the legendary Martin Sheen, who is about to embark on his second half-century in American entertainment in 2013. Mr. Sheen has developed a reputation as one of Hollywood's most respected actors during a career that includes more than 60 film appearances.
This summer, Martin Sheen Breakthroughs will show audiences how smart technology that has revolutionized hand-held mobile devices is also being integrated into other products we use every day. Kitchen appliances and even automobiles are now employing this technology that is changing the way we live. In this new report, Martin Sheen PBS will be showing audiences many of these products and will also offer some ideas about where we might see smart technology emerge next.
The producers of Breakthroughs Martin Sheen will distribute the new report in June. Check local listings for air times on public television and PBS affiliates in individual markets. For more information the producers can be contacted via the official website for the show at breakthroughsptv.com.