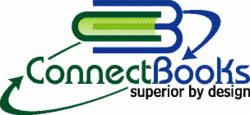 Sitting in dead-stopped traffic no longer takes the productivity out of the day when using ConnectBooks.
Chantilly, VA (PRWEB) April 11, 2013
Imagine driving to work one day on the way to a job site only to be thwarted by the blaring horns and slow-paced cars of rush hour traffic. Road warriors can take advantage of the features of ConnectBooks for Sage 50 and be productive outside of the office. Here are four distinct types of road warriors/users of ConnectBooks that each uniquely benefit from using this app on-the-go:
Owners/CFOs
o Business owners need to keep track of company finances and, at times, may need to push for early or late payments from customers. Using ConnectBooks, users can see at a glance which customers owe them money. In addition to seeing the actual dollar amount that is owed, users can also view the customer's contact information so that they can contact the customer via email or phone from within the app.
Supervisors
o Supervisors need to make sure that their staff is performing at maximum efficiency. Having access to accounting data on the go is important in order to be connected throughout the day. Using the customer contact information that is available in the app, supervisors can follow up with their customers via phone or email to ensure that they are satisfied with the product or service.
Field Technicians
o Since field technicians, by nature, do not work in a traditional office, there is an obvious need for them to use a mobile-friendly app. The Sage 50 accounting data that is made available to users through the ConnectBooks app assists field technicians in performing their daily tasks. Those tasks may include driving to a customer's location, which can be done easily by using the built-in maps feature. Users can view a customer's (or vendor's) contact information, including their address, and tap the map icon from within the ConnectBooks app to get driving directions.
Estimators/Sales
o Estimators need to collect data while away from their desks in order to figure out how much time, money, resources, and labor is required for each project. Having access to this data is essential for them to perform their jobs. It is also useful for them to have payment history available at a glance to generate appropriate pricing. Salespeople need to have access to the current inventory while making sales calls. The Inventory option in ConnectBooks allows users to view exactly how many units of an item are in stock as well as their pricing options and corresponding units of measure. If items need to be ordered, vendors can be easily contacted to determine the availability and cost.
Sitting in dead-stopped traffic no longer takes the productivity out of the day when using ConnectBooks. Even if you are just someone who likes to keep track of their accounting data on-the-go and not a full-fledged "road warrior," ConnectBooks is a useful tool for any user looking for continuous access to their Sage 50 accounting data.
ConnectBooks for Sage 50 products is currently available for download on both the Google Play Store and Apple iTunes App Store.
Click here to go to our website to subscribe or review the benefits and features of ConnectBooks.
About the Company:
ConnectBooks for Sage 50-Canadian Edition and Sage 50-US Edition are products of IntelleApps, LLC. IntelleApps is a fast growing company with an exclusive focus on developing state-of-art mobile apps for the Apple iOS and Google Android platforms.
IntelleApps is located in Chantilly, VA, USA and is a Sage Development Partner. Sage Corporation is the Creator and Owner of the Sage 50-Canadian Edition and Sage 50-US Edition accounting software products.