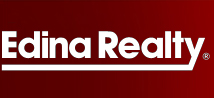 Buyers missing out on the chance of a lifetime just because they didn't know about it is a frequent problem that I want to change
Big Lake, MN (PRWEB) April 10, 2013
At a seminar later this week Kris Lindahl will speak about how buyers can optimize their homes search so as not to miss any potential buys. "Buyers missing out on the chance of a lifetime just because they didn't know about it is a frequent problem that I want to change," Lindahl said.
Lindahl's solution is the Minnesota Buyer Search website. Created by Lindahl himself, the website allows buyers to enter information based on what they're looking for in a home and receive an email including a customized search criteria built by Lindahl and a hyperlink to all homes matching that criteria.
As soon as a buyer expresses interest in a home the Kris Lindahl team makes it a priority to get the buyer to the home before it is sold. Information entered on the website remains private.
Call Kris now for more information at (763) 280-8498 and visit the Minnesota Buyer Search website now to get started.