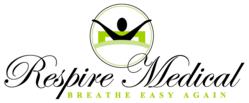 It has become almost a necessity for dentists to receive education and training on how to manage sleep disordered breathing with oral appliances.
Hollywood, FL (PRWEB) April 10, 2013
Sleep Disordered Breathing is a serious health problem, and its first appearance is usually indicated by snoring.  Although snoring is generally viewed in the United States as a minor annoyance,  many Dentists and MD's indicate it's a sign of a serious problem, Sleep Apnea. Dental Sleep Medicine company, Sleep Group Solutions and Respire Medical, an oral appliance company, are teaming up to offer a hands on course on April 20th in Hollywood Florida.  This one-day course will teach dentists crucial  techniques and application in the treatment of snoring and sleep apnea through Oral Appliance Therapy (OAT).   
Saturday, April 20, 2013 at 2035 Harding Street in Hollywood Florida at the Sleep Group Solutions headquarters, dentists will learn first hand from a dental lab and dental sleep medicine experts, how to take proper bite registrations, impressions, appliance selection, patient insertion, titration and more.  Respire Medical, which currently fabricates three sleep appliances, will walk the dentist through important techniques, terminology, and applications which are crucial to oral appliance success. "Many doctors who are just starting to treat sleep medicine often ask, what bite do you need or, how to adjust the appliance. At the course we will run through the step by step process of treatment," says David Walton, co-founder of Respire Medical.  Course keynote speaker will be Dr. Michael Gelb, a dental sleep medicine expert and leading NYC dentist. 
Attendees will learn: Sleep Apnea signs and symptoms, Screening techniques, Appliance selection, Impression taking, Bite registration techniques, Appliance insertion, Team involvement, In-office follow up, titration and repairs. Mr. John Nadeau, Vice President of Sleep Group Solutions is pleased to offer this one day course to dentists. "I think it has become almost a necessity for dentists to receive education and training on how to manage sleep disordered breathing with oral appliances. Physicians are referring patients like never before, and options for diagnosis continue to expand, this has created a huge need for properly trained dentists." Attendees will also have an opportunity to receive a Respire Blue Series devices, delivered, inserted, and titrated during the course.
For Dentists looking to attend the April 20th course,  register directly with Respire Medical at RespireMedical.com or call 718-64-DREAM.
The course fee is $200, which includes breakfast, lunch and a free staff member.
 
About Respire Medical
Respire Medical is an oral appliance company formed in March of 2010, to meet the needs of doctors and patients in the treatment of obstructive sleep apnea (OSA) and snoring. The Respire Team has a wealth of knowledge and experience to drive the company forward and push the boundaries of oral appliance treatment. Both David Walton and Walid Raad have had extensive experience working in both Australia and the UK. Respire Medical offers TMJ splints as well as the Respire Pink Series (Herbst), The Respire Blue Series (Dorsal fin), and The Respire Green Series. Log on to RespireMedical.com for more information or call 718-64Dream.
About Sleep Group Solution 
Sleep Group Solutions is an airway diagnostic technology, and dental continuing education company serving the needs of physicians and dentists interested in screening, diagnosing and treating sleep apnea and other upper airway disorders. Sleep Group Solutions offers the latest screening and diagnostic equipment solutions for patients with allergy, sinus congestion, rhinitis, deviated septum, nasal polyps, snoring and sleep apnea.  SGS offers the most comprehensive dental sleep medicine CE seminars in the industry focused on teaching dentists the protocols needed to make the treatment of snoring and sleep apnea part of their practice. Sleep Group Solutions offers sleep study interpretation, oral appliances (Norad Boil & Bite, Respire), online directory 1800SleepLab.com and online marketing for CPAP Intolerant patients (1800Sleeptest). SGS is the manufacturer of the Eccovision Systems Rhinometer and Pharyngometer, and offers Home Sleep Testing devices from Watermark Medical.