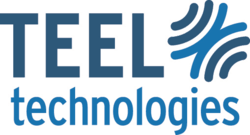 I liked that we didn't just push buttons on simple tools and get results. We dove into the hex and learned how to manually examine a BlackBerry image. This was the most beneficial part of the class!
Norwalk, CT (PRWEB) April 12, 2013
Introduction to Programming for Mobile Devices
The first of the two new classes, Introduction to Programming for Mobile Devices teaches examiners how to retrieve more data through a better understanding of data structures and employing Python programming techniques. The introductory and "hands-on" class is aimed at examiners who have reached the limitations of their commercial tools, or are limited in their equipment choices, and are searching for alternatives.
Not limited to mobile device data acquisitions, the skills acquired in the class apply to most data recovery and analysis efforts - from computer instant messaging logs, to data stored in a variety of devices. Ideal candidates for this class should be considered advanced forensic examiners, but are not required to have programming skills. Class Dates: June 5 – 7.
Call Data Record Interpretation and Mapping
Investigators inundated with the task of researching the trail of suspects and victims on the mobile network need better skills today to process cases more efficiently. Providing a practical understanding and the essential skills to efficiently interpret and map call records, the Call Data Record Interpretation and Mapping, class is a 2.5 Day class offering investigators the essential skills in interpreting Call Data Records and mapping Call Detail Records. The class also teaches examiners how to merge mobile device records, understand tower dumps, and learn verbiage for Search Warrants to maximize information from the Wireless Service provider.
Call record data is an essential and often the most revealing component of an investigation. A better understanding of how to map users on the network and identify common communications can make all the difference in cracking a case In this second of two new classes offered by Teel Technologies, investigators and analysts learn how to harness, visualize and employ this important data. Class Dates: June 5 – 7.
Blackberry Forensics
Back by popular demand, the Blackberry Forensics class provides examiners with a comprehensive understanding of the BlackBerry device and its basic infrastructure in relation to the BlackBerry Enterprise Server (BES).
Although BlackBerry may not be the device dujour these days, there are tens of millions in use, and it continues to be the choice of enterprises around the world. This advanced three-day class takes examiners to the depths of the BlackBerry forensics where they emerge as experts in examining devices and understanding BES systems. Class Dates: May 30 - Jun 1.
Students taking any of the Teel Technologies classes receive a complimentary access to the Mobile Forensics World Conference.
Mobile Forensics World is specifically dedicated to Federal, State and Local LE Forensic Specialists, Corporate and Private Forensic Examiners, Industry Leaders, and Academic Researchers performing Mobile Device Forensics.
This year's Mobile Forensics World Conference, will be held June 2-5, 2012 at the Marriott Resort at Grande Dunes in Myrtle Beach, South Carolina and will feature the top names, vendors, presentations and training in the Mobile Forensics community.
Teel Technologies is today's leading supplier of Mobile Device Forensics tools and training for local, state and federal law enforcement customers, as well as private forensic firms. Whether you are building out a complete forensic lab, setting-up an analysis kiosk, or deploying kits on the battlefield, Teel Technologies is your dedicated, platform-neutral product supplier and complete training partner to ensure you have the right tools and skills to meet your unique requirements.
Contact:
Teel Technologies
16 Knight St.
Norwalk, Connecticut 06851 USA
info(at)teeltech(dot)com
Phone: (203) 855-5387
Teel Technologies Canada
4163 Auldfarm Lane
Victoria, BC, V8Z 7X7 Canada
info(at)teeltechcanada(dot)com
Phone: (250) 893-6125
http://www.TeelTechCanada.com