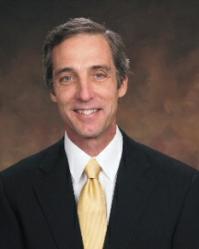 Simply exhorting physicians and staff to comply with policy and protocol is insufficient. Hospital leaders must foster a safety culture that values compliance with evidence-based practices as the hallmark of the true professional.
Collierville, TN (PRWEB) April 12, 2013
Captain Steve Montague, Vice President of LifeWings Partners LLC, will be a featured speaker at the 2013 Center for Improvement in Healthcare Quality Summit that will take place at the Hilton Palacio del Rio Hotel in San Antonio, TX on May 8-9. The conference promises to educate, enrich, and empower the medical community to create and sustain a culture of quality and safe patient care in their facilities.
The Center for Improvement in Healthcare Quality (CIHQ) is a membership based organization comprised primarily of acute care and critical access hospitals.CIHQ is headquartered in Round Rock, TX. The mission of the CIHQ is to create a regulatory environment that enables healthcare organizations to effectively deliver safe, quality patient care.
Captain Montague's presentation will focus on the importance of organizational culture in providing safe, quality patient care. Captain Montague is an Executive Vice President for LifeWings with over 30 years in aviation. He is an engaging facilitator with a vast amount of experience in the design and implementation of patient safety programs. Prior to joining LifeWings, Mr. Montague was a Naval Aviator and served as a fighter pilot, flight instructor, course developer, procurement consultant, and Program Model Manager at the U.S. Navy's Landing Signal Officer School.
The services LifeWings provides keep evolving to ensure dramatic results at hospitals and medical facilities nationwide. For over 12 years and over 120 healthcare facilities have demonstrated that the systems, tools, and training LifeWings provides make patients safer, employees more satisfied, and health care organizations more sustainable. LifeWings has received significant media attention for the innovation of their programs, the enthusiasm of their clients, and the results of their services. LifeWings has dramatic documented results such as:
195% Improvement in Uneventful Procedural Cases
50.1% Reduction in Surgical Counts Errors
25% Decrease in Medication Discrepancies
20% Decrease in OR Equipment Discrepancies
50% Decrease in Patient ID Discrepancies
32% Decrease in Malpractice Claims Dollars Per Surgical Discharge.
LifeWings specializes in TeamSTEPPS training, CRM Training, Patient Safety Improvement training, Checklist Development, Simulation Training, and Handling Disruptive Behavior. LifeWings' Speakers provide inspiring, exciting, useful, and up-to-the-moment presentations for healthcare organizations around the world.
About LifeWings Partners LLC:
LifeWings Partners LLC is a team of physicians, nurses, former NASA astronauts, former military flight surgeons, pilots, flight crew, former military officers, and healthcare risk managers. The team has melded together the best practices of high reliability organizations such as commercial aviation, U.S. Navy aircraft carriers, nuclear submarines, and nuclear power and thoughtfully adapted those practices for use in healthcare organizations and patient safety systems. For more information, please visit: http://www.saferpatients.com or https://www.facebook.com/LifeWingsSaferPatients
http://www.cihq.org/about_our_organization.asp