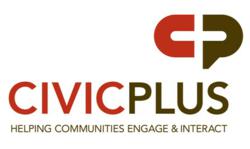 Manhattan, KS (PRWEB) April 10, 2013
Competing against 247 municipal and educational organizations, 15 government websites developed in partnership with CivicPlus, the leading developer of government websites and digital community engagement platforms, were recently recognized among the most transparent in the nation.
Five CivicPlus clients –Surprise, Ariz., Huntington Park, Calif., Adams County, Colo., Fulton County, Ohio, and Broken Arrow, Okla. – earned the highest grade the Sunny Awards bestows with an A-plus rating, making these CivicPlus clients the top performing open government cities and counties.
From the 247 government websites evaluated by the Sunshine Review, 15 CivicPlus clients received the following grade for their efforts in providing an open government.
Surprise, AZ – A+
Huntington Park, CA – A+
Adams County, CO – A+
Fulton County, OH – A+
Broken Arrow, OK – A+
Arapahoe County, CO – A-
Sumter County, FL – A-
Savannah, GA – A-
Maui County, HI – A-
Frederick, MD – A-
Rockville, MD – A-
Lewiston, ME – A-
Santa Fe, NM – A-
Shelby County, TN – A-
Burleson, TX – A-
New Braunfels, TX – A-
"It is exciting to see so many CivicPlus clients awarded for their transparency. By providing an open government, officials truly connect both citizens and government to help hold each other accountable for the growth of their community," said Ward Morgan, CEO of CivicPlus.
The Sunshine Review, a national non-profit organization, reviews government websites across the United States annually for the Sunny Awards. The Sunny Awards recognizes government websites dedicated to sharing public information to keep citizens informed. The checklist used to judge the government websites consisted of features that citizens in any location should be able to find when visiting the municipal website.
For civic leaders in Fulton County, Ohio, transparency plays an important part in keeping the community informed.
"We're a very rural county, and not everyone can make it to our administrative offices between the time period that we're open," said Alice Rychener, Web Coordinator from Fulton County, Ohio. "So we want to make all of our information available online, so people out in the country wouldn't have to make a trip to town to get the information that they need or want."
Online transparency is one of the three types of digital community engagement, as defined by CivicPlus, with successful digital community engagement being about equipping government leaders with the skills and ideas they need to deal with the ever-increasing citizens demands for online and digital transparency, interaction, and communication.
When it comes to open government technology, CivicPlus is the leader in providing innovative solutions for governments. During the past two years CivicPlus clients have won more than 170 awards for distinguished digital communication, transparency and design.
About CivicPlus
Based in Manhattan, Kan., CivicPlus has designed more than 1,300 local government websites serving over 50 million citizens throughout North America. A recipient of the Center for Digital Government's Best Fit Integrator Award for delivering extraordinary digital solutions to public IT projects, CivicPlus transforms municipal websites into powerful two-way communication platforms that let citizens talk to and participate in local government. Find out where your community falls on the digital community engagement scale developed by CivicPlus eGov experts. In 2013, CivicPlus will invest nearly $2.5 million in products, research and development. The innovative CivicPlus Government Content Management System (GCMS®) now offers more than 60 applications including Citizen Request Tracker, MuniMobile, Facebook and economic development tools. Founded in 2001, CivicPlus was selected by Inc. Magazine as "One of the Fastest-Growing Privately Held Companies in the U.S." in 2011 and 2012. For more information visit http://www.civicplus.com.
###