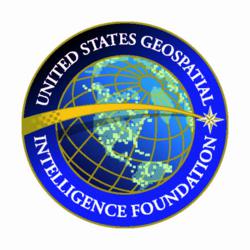 Darryl's unique combination of academic accomplishments and business success makes him a great addition to the USGIF team
Herndon, VA (PRWEB) April 10, 2013
The United States Geospatial Intelligence Foundation (USGIF) announced the appointment of Darryl Murdock, Ph.D., as Vice President of Professional Development. Dr. Murdock will be primarily responsible for leading the Foundation's GEOINT Professional Certification Initiative.
Dr. Murdock joins USGIF with more than 18 years of experience as a geosciences professional and remote sensing scientist. As USGIF's Vice President of Professional Development, he will oversee the GEOINT Certification, Accreditation, and Academic Programs. He will work alongside Dr. Max Baber, USGIF Director of Academic Programs, helping to advance USGIF's academic efforts.
Following graduation from West Point, Dr. Murdock started his career as a U.S. Army Aviation Officer. He co-founded Highland Geographic, a GIS and remote sensing applications development company. Dr. Murdock went on to operate as Project Manager and Scientist at Eastman Kodak. He also worked as an Account Manager at Esri managing imagery-related geospatial software programs, business development, and client management within the Intelligence Community. Before joining USGIF, he was Senior Director of Business Development & Research at TransVoyant.
"Darryl's unique combination of academic accomplishments and business success makes him a great addition to the USGIF team," said USGIF CEO Keith Masback. "Darryl is well prepared to lead the full range of our professional development efforts, including our recently launched individual professional certification initiative."
Dr. Murdock for the past several years served as a member of the USGIF Academic Advisory Board as well as a co-chair of USGIF's Tradecraft and Professional Development Committee. He is a member of the American Society for Photogrammetry and Remote Sensing (ASPRS) and the American Society of Civil Engineers (ASCE), and he possesses an active FAA commercial pilot license. Murdock has written numerous publications on commercial airborne and satellite-based active imaging, passive sensors and sound mapping science concepts, including "Airborne DIAL (Differential Absorption LiDAR) for broad area hazardous liquid leak detection." Murdock earned his B.S. in Human Factors from the United States Military Academy and his M.S. and Ph.D. in Environmental Resources Engineering from SUNY ESF.
About USGIF
USGIF is a non-profit educational foundation dedicated to promoting the geospatial intelligence tradecraft and developing a stronger GEOINT Community with government, industry, academia, professional organizations and individuals whose mission is the development and application of geospatial intelligence to address national security challenges. For more information, please visit http://www.USGIF.org