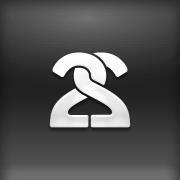 As an agency with a 90-year history, we understand the importance of being able to evolve...David, Krista and Ned are digitally savvy people who will enhance the agency's overall ability to solve our clients' business problems creatively.
Atlanta, GA (PRWEB) April 11, 2013
22squared today announced several organizational changes, reinforcing its dedication to delivering memorable, successful integrated marketing campaigns for iconic brands like American Standard, Baskin-Robbins, Buffalo Wild Wings and Publix. Named Best Agency for Social by iMedia, 22squared will build upon its history as a 90-year-old full service agency with key new hires and promotions designed to harness the power of digital, social and mobile and drive the agency forward.
"Our challenge as an agency is to create content and experiences that connect with consumers across all channels," said Richard Ward, president and CEO, 22squared. "As an agency with a 90-year history, we understand the importance of being able to evolve and change to meet client demands. David [Reeves], Krista [Lang] and Ned [Brown] are digitally savvy people who will enhance the agency's overall ability to solve our clients' business problems creatively."
To that end, David Reeves, who has served as VP, Director of Creative Innovation, has been promoted to SVP, Director of Creative Innovation and Development, and tasked with helping 22squared create trans-media experiences for its clients. Reeves has been instrumental in evolving 22squared's understanding of technology, and recently created a dedicated innovation lab, a physical space that fosters innovation and allows employees to explore and interact with emerging technologies like a MakerBot Replicator 2 3D printer, a Leap Motion Controller, Philips hue personal wireless lighting and Google Glass.
"Innovation isn't limited to the technology arena," stated Reeves. "Technology is a single tool in a much larger toolbox. We're exposing our employees to emerging technology and encouraging them to continue building innovative solutions for our clients."
The agency also tapped Ned Brown as SVP, Creative Director. He joins the agency's Tampa office from San Francisco, where he served as in-house creative director for Apple. Throughout his career, he has worked at several advertising agencies, including Venables Bell & Partners, where he worked on the Audi Vampire Party campaign. He has also created work for Intel, HBO and adidas. Working with 22squared General Manager and Chief Creative Officer Scott Sheinberg, Ned will use his rich creative background and deep understanding of the digital world to provide creative leadership in Tampa and for the agency as a whole.
Krista Lang joins 22squared Atlanta as SVP, Executive Media Director. Krista most recently served as Media Director at Razorfish Seattle, where she was responsible for cross-agency integration and digital innovation and led several key accounts, including Weight Watchers, Microsoft, HSBC and MillerCoors. For MillerCoors, she convinced Microsoft to open its Xbox platform to alcohol advertising, making Coors Light the first and only beer advertiser on Xbox in 2012. Also for Coors Light, she worked with ESPN to open the ScoreCenter mobile app API, creating the first and only hard coded ad placement on the News tab. In her new role, Krista will lead 22squared's media planning department and utilize her digital expertise, working with the social, media planning and buying, and search departments to more fully integrate all three disciplines and the agency as a whole. Formerly part of the 22squared family, Krista served as Associate Media Director at WestWayne from 2005 to 2007.
"My overarching goal is not to simply buy ad space where it exists," added Lang. "We need to lead with innovation – see what consumers are doing with technology, marry that with the brand identity, and create first-to-market opportunities for our clients."
About 22squared
22squared creates exponential ideas for exponential results because who wouldn't want to add "squared" to their reach, advocacy or sales? We are the fifth largest independent agency in the country and we create big brand ideas for Baskin-Robbins, Buffalo Wild Wings, The Costa Rica Tourism Board, Florida's Natural Growers, Publix Super Markets, Inc., Shoe Carnival, Southeast Toyota Distributors, and other iconic brands to spark conversation in the public at large and turn customers into advocates. How else could a 90-year-old shop reinvent itself and be awarded iMedia's 2011 Best Agency for Social Media? Visit 22squared.com to learn more.