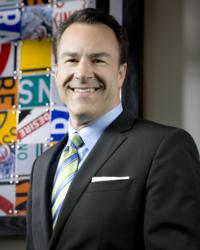 "I think this new proposed rating system is positive. I don't see the harm is giving the consumer more safety information."
Southfield, Michigan (PRWEB) April 11, 2013
The National Highway Traffic Safety Administration is making plans to change their rating system for new cars sold in the U.S. The NHTSA performs yearly crash tests on cars that they believe will represent the bulk of sales for the upcoming year and then post the rankings on their website. The rankings are non-regulatory but they act as a motivational tool for automakers.
The NHTSA's Administrator, David Strickland, has commented that he believes that the safety rankings need to be geared toward the aging baby boomers. This group remains to be the largest generation in U.S. history and although car companies don't necessarily want to gear their product towards seniors, they are the ones buying. In addition, older drivers and passengers are at a higher risk of sustaining severe injuries in an accident as compared to younger drivers.
In a Federal Register posting last Thursday, the NHTSA said that this potential new rating system may be (fittingly) called the "Silver Rating System." The main focus would be to see how well vehicles protect older occupants in crashes. Also on the agenda; rear-passengers, electric vehicles and pedestrians.
In 2011 the NHTSA implemented their most recent change to the rating system by incorporating an Overall Rating score. Prior to the addition the system only had scores for front crash, side crash and rollover. Strickland said that this change took almost 3 years to put into full effect so the potential new changes may also require some time to fine-tune.
Opposition to the "Silver Rating System" has risen from auto makers who are trying to get away from the idea that it's necessary to cater to the older demographic. Alec Gutierrez, senior analyst for Kelley Blue Book believes that the NHTSA should consider implementing a system that focuses on families, such as testing how well vehicles protect young children in crashes.
Auto accident and negligence attorney Jason Waechter disagrees and has said, "I'm seeing more and more injured victims who would be considered an 'older driver.' I think partially because that demographic has increased in size considerably recently. Just because there are more drivers on the road that are older means a certain percentage of them will be in crashes that are not their fault. And yes I have seen situations where the 'older driver' causes a crash because they are confused or do something unreasonable (negligent) while operating their motor vehicle. I think this new proposed rating system is positive. I don't see the harm is giving the consumer more safety information."
For now, all constructive comments are being considered from all groups who have a stake in the automotive industry. The Law Offices of Jason Waechter will keep you informed of any updates we receive.
*Information reported from the Detroit Free Press article of 4-5-13*
##########
About Jason A. Waechter: Jason Waechter has spent two decades cementing his reputation for results. Jason's four lawyer law firm can assist in any personal injury case but over the years he has specialized his practice to motor vehicle accidents. Jason has contributed significantly to safety education and accident prevention. He has entrenched himself as one of the nation's premier lawyers, recently being named to the Michigan Super Lawyers and Michigan's Best Lawyers & Law Firms.