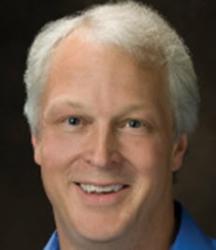 FORT COLLINS, CO (PRWEB) April 11, 2013
Penton Technology Group, publisher of Windows IT content leader Windows IT Pro, announced its new community site dedicated to Microsoft Windows Server 2012. The site, which is sponsored by data storage and management leader EMC, focuses on giving IT pros the information they need to evaluate and work with the Microsoft server OS.
Fresh, Independent Content on the New Microsoft Server OS
One of the most respected sites in the industry, Windows IT Pro serves Microsoft-focused IT professionals and systems administrators. The site is best known for articles and tips that help IT pros in their day-to-day jobs. Editorial content is written by industry experts, including Michael Otey, Paul Thurrott, Mark Manasi, and John Savill.
The Windows Server 2012 site covers the new Microsoft OS and its capabilities. Specific topics will include cloud computing, data protection, disaster recovery, high availability, Hyper-V, security, and virtualization. Content will take the form of feature articles, instant polls, blog posts by Michael Otey, technical director for Windows IT Pro and SQL Server Pro.
"If you're looking for a place to get all your detailed, in-depth Windows Server 2012 information in one convenient spot, check out the Windows IT Pro Windows Server 2012 landing page," says Otey. "How-to articles and videos by top industry experts dive into the nitty-gritty details of all the new Windows Server 2012 features. Topics range from setting up continuously available files shares to Hyper-V replication. The page is the best place to get up to speed on Windows Server 2012 fast."
Additional Sponsored Resources by Industry Expert EMC
The Windows Server 2012 site is sponsored by EMC, which builds information infrastructures and virtual infrastructures for customers of all sizes to accelerate the transformation to the cloud. EMC will provide additional resources to the site via its "Everything Microsoft Community," which highlights EMC Proven Solutions, technical best practices and opportunities to engage with EMC experts on Microsoft, as well as providing pointers to the latest news on events and forums related to Windows Server 2012 and other Microsoft solutions.
To learn more about the Windows Server 2012 page, contact Penton Technology Group, or visit Windows IT Pro.
About Penton Technology Group
Penton Technology Group serves technology ecosystems. SharePoint Pro and Windows IT Pro are part of a larger technology community that serves Microsoft IT professionals and developers through Paul Thurrott's SuperSite for Windows, SQL Server Pro, Dev Pro brands; IBM IT professionals and developers with iPro Developer and POWER IT Pro; and the ecosystem of IT channel companies through Nine Lives brands "MSPmentor," "Talkin' Cloud," and "The VAR Guy."
About Penton Media Inc.
As a leading, independent, business-to-business media company, Penton knows business and how to create and disseminate the vital content that moves markets. Penton is where professionals turn to gain the critical insight, expert analysis, and relevant connections needed to compete and succeed. The Company is headquartered in New York City with approximately 1,100 employees across key locations throughout the world including New York; Cleveland; Chicago; Overland Park, Kansas; Boulder, Colorado; Fort Collins, Colorado; and Hong Kong. Penton is a privately held company owned by MidOcean Partners and U.S. Equity Partners II, an investment fund sponsored by Wasserstein & Co., LP, and its co-investors. For additional information on the company and its businesses, visit Penton Media.