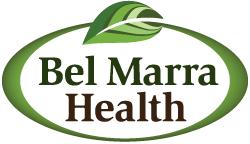 Our data suggests the importance of carefully evaluating the need for long term, continuous use of PPIs, particularly among individuals with a history of smoking,
Toronto, ON (PRWEB) April 14, 2013
Bel Marra Health, who offers high-quality, specially formulated vitamins and nutritional supplements, is reporting on new research that shows how female patients are up to 50% more likely to suffer from hip fractures if they take heartburn medication.
As Bel Marra Health reports in its article (http://www.belmarrahealth.com/colon-and-digestive/heartburn-drugs-can-they-break-your-hip/) hip fractures are serious injuries that can result in permanent functional impairment, admission into nursing homes and an increased risk of death. Women are especially prone to fractures because their estrogen levels drop during menopause and lowered estrogen accelerates bone loss, making bones more vulnerable to serious injury. Menopause isn't the only culprit however; a surprising new study revealed that heartburn pills also increase the risk for hip fractures in women. And according to the study, which was published in the British Medical Journal, taking heartburn pills can increase a women's risk for hip fractures by as much as 50 percent.
Although the pain is felt near the heart, heartburn has nothing to do with the heart. Heartburn is caused by stomach problems that force stomach acids to migrate up into the esophagus, resulting in feelings of warmth and indigestion. The most common treatment for heartburn and acid indigestion is proton pump inhibitor (PPIs) drugs. These drugs reduce heartburn by lowering acid levels in the stomach. About one-third of all adults experience heartburn and 1 in 20 Americans take heartburn pills regularly.
As the Bel Marra Health article reads, researchers examined data on 80,000 women who had responded to a U.S. Nurses' Health Study. The researchers found that women who took PPIs 3 or more times a week over a 2 year period, had a 35 percent higher incident rate of hip fractures than women who took the drugs less frequently. The longer the women took the heartburn drugs, the higher their hip fracture risk.
Women who also had a history of smoking were affected the most by the use of heartburn drugs, encountering a 50 percent greater risk for hip fractures. "Our data suggests the importance of carefully evaluating the need for long term, continuous use of PPIs, particularly among individuals with a history of smoking," states lead author Hamed Khalili. "These findings further support the recent decision of the Food and Drug Administration to revise labeling of PPIs to incorporate concerns about a possible increase in risk of fractures with these drugs.
(SOURCE: "British Medical Journal" Confused thinking about discrepancies in predicted fracture risk in older people. March 12, 2013)
Bel Marra Health is the maker of "Bone Rescue" a high-quality nutritional supplement designed for bone health in formulations designed to address this specific health concern. All ingredients are backed with scientific evidence. Every product is tested for safety, quality, and purity at every stage of the manufacturing process. Furthermore, Bel Marra Health products are produced only in Health Canada approved facilities, going that extra mile to ensure our health conscious customers are getting top quality products. For more information on Bel Marra Health visit http://www.belmarrahealth.com or call 1-866-531-0466.