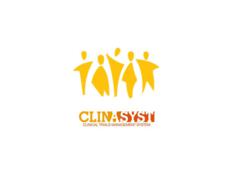 Jacksonville, FL (PRWEB) April 12, 2013
The Jacksonville Center for Clinical Research announced today the purchase of the assets of Integra Systems, known for its well-established clinical trials management software program, Clinasyst.
As part of the acquisition, Joe Clarke, principal architect of the Clinasyst CTMS will join JCCR and lead a team focused on further software development. Dr. Michael Koren, founder and CEO of JCCR, stated that JCCR will support Clinasyst CTMS as a simple to use, cost effective, unlimited use solution for tracking operational activity for small to medium-sized clinical research centers.
Dr Koren noted, "Most sponsored research activities remain imbedded in practices or at small sites. These groups don't have extensive IT resources and need a simple desk-top solution to track clinical research activity. Our focus for Clinasyst will involve serving these sites and helping them grow at a modest cost for software."
Joe Clarke stated, "My new in-house team has already developed several web-based software products that enhance activities at a large clinical trial center. My focus moving forward is to integrate these assets and help build a membership model focused on excellence in study recruiting and site efficiency throughout the research continuum - from feasibility to study completion.
Jacksonville Center for Clinical Research is a research organization that operates using a business model designed to maximize the involvement of community-based physicians. Since 1997, JCCR has grown into a network of over 100 physicians. JCCR is the founding member of the Encore Research Group which currently consists of 8 multi-specialty research sites operating in outpatient offices and several hospitals in Florida and the Republic of Panama.
For more information, please call 251-625-8909.