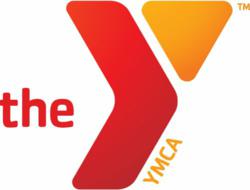 Beverly Hills, CA (PRWEB) April 12, 2013
"One of the keys to ensuring that America's youth stays healthy is offering fitness resources that the kids find challenging and fun," says Julian Omidi, co-founder of The Children's Obesity Fund. Besides learning how to dance, kids will also develop valuable socialization and team building skills. We at The Children's Obesity Fund are thrilled to support this program, which offers both culture and optimal physical development."
The "Summer Camp Combo Dance Experience" is the brainchild of Carol Caldwell, who lost weight through her participation in ballroom dance. The program consists of instruction in the various disciplines of ballroom dance, including tango, swing and waltz. Participating kids learn about making good food choices that will increase their strength, stamina and energy. The kids will also be instructed to keep a food journal to increase their awareness of all the things they put into their bodies.
The course concludes with a dance demonstration, so that the kids can show their families and friends what they have learned during the multi-week course. Participants who complete the course will also receive a certificate at the formal dance graduation ceremony. The "Summer Camp Combo Dance Experience" is conducted at the J. Smith Young YMCA center, which offers fitness and recreational resources to both children and adults in Davidson County, North Carolina.
Co-founded by Julian Omidi and Michael Omidi, M.D., the Children's Obesity Fund (http://www.childrensobesityfund.org) hopes to help reverse the trend of rising obesity rates in America. The goal of the non-profit charity is to help people fully understand the obesity issue and its dire impacts on individuals and society as a whole -- and to use that knowledge to encourage children to grow up strong and healthy. Children's Obesity Fund partners with other organizations to educate and support parents, educators and others so that we can all work together to raise healthy, active, social, and happy children. While the organization does not accept donations, it does encourage direct contributions of money and talents to the associations featured on our website. Children's Obesity Fund is on Facebook at: http://www.facebook.com/pages/Childrens-Obesity-Fund/264244577009536?fref=ts and can also be found on Google+, Twitter and Pinterest.