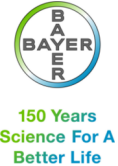 As Bayer continues to expand its role as the market leader in the T&O industry, we have taken a number of steps to sharpen our focus on the evolving needs of our golf and lawn and landscape customers.
RESEARCH TRIANGLE PARK, N.C. (PRWEB) April 11, 2013
Environmental Science, a division of Bayer CropScience LP, today announced within its professional turf and ornamentals (T&O) business the following six staffing appointments:

Pete Farno, lawn and landscape business manager
Patty Di Mucci, marketing communications manager
Joe Steinlage, insecticides product manager
Mike Hirvela, fungicides product manager
Jimmy Johnson, key account manager, golf
Rob Pylar, area sales manager, Michigan
"As Bayer continues to expand its role as the market leader in the T&O industry, we have taken a number of steps to sharpen our focus on the evolving needs of our golf and lawn and landscape customers," said Jose Milan, head of Bayer's T&O business. "Consistent with our strategy, we are continuing to invest in top talent to build a world class team that is best designed to add critical value to our customers and the industries we serve."
As part of these changes, Bayer has announced that it will be creating two new market manager positions — one for the golf market and one for lawn and landscape — that will focus on segment-specific portfolio management and integrated campaigns for these segments. In addition, sales regions and territories will be realigned around warm- and cool-season turf geographies, and a new key account manager position has been established to further develop the company's focus on the golf course management business.
Bayer is also appointing new fungicide and insecticide product managers to lead these product portfolios, and is fortifying the technical support function and the T&O marketing and communications support with additional dedicated team members.
Specifically, the new appointments include the following:
Pete Farno, who most recently served as global market segment manager for Bayer's North American T&O business, will step into the newly-formed role of lawn and landscape business manager, increasing the company's ability to focus more specifically on the changing needs of lawn and landscape customers. In this role, Farno will lead Bayer's presence in the market segment with a focus on driving all herbicides, fungicides, insecticides and channel incentives. In addition, Farno will serve as industry liaison between Bayer and key lawn and landscape industry associations. Farno, who began working for Bayer in 1998, has led business and marketing efforts across the T&O and professional pest management (PPM) businesses for more than a decade.
Patty DiMucci joined Bayer's marketing communications team in 2011, bringing with her more than 15 years of experience driving integrated marketing campaigns, leading consumer promotions and directing events for a range of global brands. As marketing communications manager for the T&O business, DiMucci will supervise tactical and strategic implementation of an integrated marketing communications plan that supports and promotes the North American T&O brands and business.
Joe Steinlage, as insecticides product manager, will lead strategic planning across the insecticides portfolio and brands, including forecasting and inventory management for the insecticides business, life cycle management strategy, product launch planning and support, and business development. Steinlage joined Bayer CropScience in 2004 and has more than 17 years of industry experience that includes five years supporting sales and marketing within the agricultural market, where he specialized in cotton and citrus. He most recently served as a business manager, specialty actives, for the Environmental Science division of Bayer CropScience.
Mike Hirvela, who for the past five years has served Bayer's T&O business as Michigan and Northern Ohio area sales manager, will manage now Bayer's fungicide portfolio and brands across all relevant T&O market segments. Before joining Bayer in 2007 to support customers across the lawn and golf markets, Hirvela owned and operated one of only 16 companies in Michigan to be certified as a Healthy Lawn Care Provider by the MGIA, and managed an 18-hole golf course and country club in Bloomfield, Mich.
Jimmy Johnson, who previously supported the T&O business as fungicide product manager, will be taking on the newly-formed role of key account manager for the golf business. Johnson brings to this role more than 20 years of industry experience. For the past 15 years, he has led sales and marketing efforts at Bayer CropScience, and he has more than 10 years of leadership experience within Bayer's T&O business.
Robert Pylar has joined Bayer to support the role of area sales manager, serving Michigan, and his responsibilities include increasing the sales figures of assigned accounts in the area; driving sales through assigned distributor branches; and building and maintaining relationships with distributors and key end-users. Pylar comes to Bayer with more than 19 years of experience as a manufacture representative, distributor sales representative and a golf course assistant superintendent in the Midwest market.
"This new alignment of our talent will only strengthen Bayer's ability to serve our industry and continue our history of scientific innovation and leadership in the T&O market," added Milan. "We are looking forward to a great year ahead."
For more information visit http://www.BackedbyBayer.com.
Bayer CropScience Twitter Page:
http://twitter.com/bayer4cropsus
Bayer CropScience Blog:
http://connect.bayercropscience.us
Bayer and the Bayer Cross are registered trademarks of BAYER.
Bayer CropScience is committed to bringing new technology and solutions for agriculture and non-agricultural uses. For questions concerning the availability and use of products, contact a local Bayer CropScience representative, or visit Bayer CropScience online at http://www.bayercropscience.us.
###
About Bayer CropScience
Bayer is a global enterprise with core competencies in the fields of health care, agriculture and high-tech materials. This year the company is celebrating 150 years of Bayer – consistent with its mission "Bayer: Science For A Better Life". Bayer CropScience, the subgroup of Bayer AG responsible for the agricultural business, has annual sales of EUR 8,383 million (2012) and is one of the world's leading innovative crop science companies in the areas of seeds, crop protection and non-agricultural pest control. The company offers an outstanding range of products including high value seeds, innovative crop protection solutions based on chemical and biological modes of action as well as an extensive service backup for modern, sustainable agriculture. In the area of non-agricultural applications, Bayer CropScience has a broad portfolio of products and services to control pests from home and garden to forestry applications. The company has a global workforce of 20,800 and is represented in more than 120 countries. This and further news is available at: http://www.press.bayercropscience.com.
Contact:
Bayer CropScience Media Hotline: 1-877-879-6162
USA-BCS-2013-0110
Find more information at http://www.bayercropscience.us.
Forward-Looking Statements
This release may contain forward-looking statements based on current assumptions and forecasts made by Bayer Group or subgroup management. Various known and unknown risks, uncertainties and other factors could lead to material differences between the actual future results, financial situation, development or performance of the company and the estimates given here. These factors include those discussed in Bayer's public reports which are available on the Bayer website at http://www.bayer.com. The company assumes no liability whatsoever to update these forward-looking statements or to conform them to future events or developments.
©2013 Bayer CropScience LP, 2 T.W. Alexander Drive, Research Triangle Park, NC 27709.