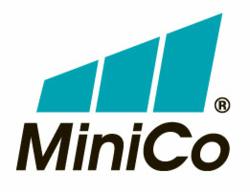 Phoenix, AZ (PRWEB) April 15, 2013
The Self Storage Association (SSA), the official trade organization and voice of the American and international self-storage industry, has expanded its health insurance coverage options for members with the introduction of the SSA Health Insurance Marketplace, a private healthcare exchange program offered by the association in partnership with MiniCo Insurance Agency.
The SSA Health Insurance Marketplace includes a variety of programs to meet a wide range of insurance needs. SSA members and their employees and families are eligible including full-time, part-time, seasonal, temporary and contractors.
The SSA Health Insurance Marketplace includes several new plans: major medical insurance with deductible choices to satisfy federal mandates; dental, vision and hearing plans; a free prescription savings program; short-term temporary medical insurance; and the previously available CoreHealth limited indemnity medical insurance program.
SSA members may visit http://www.SSAInsuranceMarketplace.com or call 888-226-6857 for detailed benefit information, state availability and rate information. This site can also provide members an immediate online quote. For more information about the SSA or to become a member, visit http://www.selfstorage.org.
About MiniCo Insurance Agency, LLC
MiniCo Insurance Agency, LLC, was founded in 1974 as a provider of specialty insurance products and publications for the self-storage industry. Today the company is a full-service managing general agency offering multiple specialty property and casualty insurance products for a variety of unique industries and exposures. MiniCo Insurance Agency, LLC, the parent company of MiniCo Insurance Agency of Canada, Incorporated, is a member of the Aran Insurance Services Group.