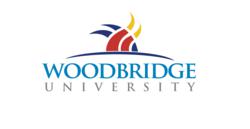 Woodbridge, VA (PRWEB) April 11, 2013
In response to the exponential growth of Islamic Banking as a field, Woodbridge University has introduced a specialized degree for the benefit of students interested in pursuing it professionally. Woodbridge University's MBA program in Islamic Banking satisfies this purpose efficiently by covering every aspect related to the subject matter and incorporating all dynamics of the field.
The need of today is to be responsive and capable to undertake newfound and unfamiliar challenges. Woodbridge University adequately accomplishes that through its MBA program. Additionally, it helps pave the way for professional development, thereby bringing aspiring professionals closer to their goals. "Woodbridge University's MBA Program in Islamic Banking is designed to equip executives with the specialist knowledge required for professional development in the international finance sector," says Brian Reeves, Communications Director at Woodbridge University. "The program follows many of the same core modules as the Banking and Finance MBA, providing rigorous training in the theory and practice of mainstream financial services management and strategy. Specialist modules in Islamic Banking and Finance provide a particular focus on the theoretical foundations, products, performance, financial instruments and risk management issues of what is by now the preferred way of banking for one fifth of the world's population."
Unlike MBA programs offered by other universities, Woodbridge University's MBA program in Islamic Banking gives students room to grow and realize their potential, all through the help of expert faculty and a comprehensive, structured curriculum. Brian Reeves further explains, "Teaching staff are active in their research work, allowing students to benefit from an education that reflects contemporary, cutting-edge issues and developments that can be applied in the workplace from the outset."
About Woodbridge University
Woodbridge University is the world's leading online university that offers 71 majors in 16 fields of study. Offering more than 1100 self-paced degree, diploma and certification programs, Woodbridge University aims to provide students from every walk in life the chance to attain a quality education through accessible and affordable means. With experience faculty drawn from some of the world's leading learning centers, affiliations with some of the top most business organizations, easy-to-use features like mobile classroom, 24/7 consultants, credit transfer facility, scholarship programs and a well-resourced career center, Woodbridge University promises the ultimate student experience that is characterized by ease, flexibility and convenience.