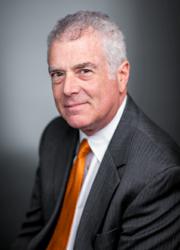 (PRWEB) April 11, 2013
Habif, Arogeti & Wynne, LLP, the largest Georgia-headquartered tax, accounting and business consulting firm, announced today that Howard Zandman, partner in the Firm's Forensic Accounting & Litigation Support group, has been elected Chair of the Executive Advisory Board for the National Association of Certified Valuators and Analysts™ (NACVA®) for a one-year term beginning June 2013.
The Executive Advisory Board serves to provide counsel to the leadership of NACVA, as well as support to four other Boards that assist in governing affairs of the Association. Howard was elected as Chair by a unanimous vote of the Executive Advisory Board members. As Chair, Howard will ensure that the Association's initiatives are implemented throughout the year, run Board meetings, and provide advice to Association officers as issues arise.
Howard has been a member of NACVA since 2003 and has served on and chaired the Litigation Forensics Board, co-chaired the Annual Conference Committee, and has spent the past two years as a member of the Executive Advisory Board that he will now lead.
Through the years, Howard has developed and taught a number of courses for NACVA on financial forensics, including lost profits and business interruption damages. He has also role-played as opposing counsel in NACVA's Expert Witness Bootcamp where attendees participate in an actual trial setting involving financial testimony. In addition, he played an instrumental role in developing the Cornerstones of Financial Forensics course that prepares professionals for the Certified in Financial Forensics (CFF®) certification offered by the American Institute of Certified Public Accountants® (AICPA®).
"Howard has been involved for the past 10 years in NACVA and will bring a level of commitment and drive to propel the organization forward," said Richard Kopelman, CEO and Managing Partner at HA&W. "He is well-connected within NACVA and through his dedication will make a positive difference."
NACVA is the accrediting organization for the Certified Valuation Analysts® (CVA®) designation. As an association, the organization supports the users of business and intangible asset valuation and financial forensic services, including economic damages determinations of all kinds and fraud detection and prevention. The association provides training and certification for financial professionals in these disciplines, i.e., the Certified Forensic Financial Analyst™ (CFFA™).
About Habif, Arogeti & Wynne, LLP:
Today the pace at which work gets done is faster than ever before, and when companies manage that pace by surrounding themselves with the right people, sustainable success happens. That's why the Southeast's most recognizable businesses continue to select Habif, Arogeti &Wynne, LLP as their accounting, audit, tax and consulting firm of choice.
Companies looking to increase profitability, streamline processes that improve financial reporting, and reduce the time associated with audits, tax planning and compliance choose HA&W. Quicker answers, avoiding unforeseen pitfalls, becoming a better business for the long-run. These are just a few of the benefits clients routinely experience when working with HA&W.
In 2012, HA&W was voted as the best full-service accounting firm, and the best forensic accounting firm by Daily Report, an official legal organ of Fulton County, through an email survey of attorneys licensed in Georgia.
Starting up, growing or getting ready to transition? Operating locally, nationally or globally? HA&W gets you where you want to be. Be Successful.
Reach out to HA&W at http://www.hawcpa.com.