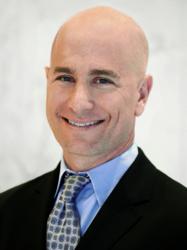 One of the best parts of my job is getting happy feedback from my patients.
Beverly Hills, CA (PRWEB) April 12, 2013
Board-certified orthopedic surgeon and sports medicine expert Eric Millstein, MD, recently received a Patients' Choice Award recognizing his unique approach to patient care.
"While it's great to receive recognition from my peers, there's something extra special about being acknowledged by my patients," said Dr. Millstein. "I'm incredibly honored to be a recipient of the Patients' Choice Award."
Granted to a select few physicians who are specialists in their fields, the Patients' Choice Award honors doctors who are known for providing exceptional patient care. Based on patient feedback and reviews, the award recognizes those doctors who offer not only exemplary medical treatments but also great compassion. Of the 830,000 doctors currently practicing in the US, just 5 percent received the Patients' Choice Award in 2012.
"Seeking medical treatment for a condition or injury is often frightening," said Dr. Millstein, who specializes in sports medicine treatments. "My goal is not just to provide exceptional medical care but also comfort and peace of mind during a difficult time in patients' lives."
Patients seeking quality care can search patientschoice.org for doctors who have been honored with this distinction in the past. In order to qualify for this award, doctors and dentists must have uniformly high patient reviews and ratings and no sanctions on record.
In addition to receiving the Patients' Choice Award in 2011 and 2012, Dr. Millstein is proud to be a recipient of awards given by Castle Connolly, US News and World Report and Super Doctors. The Super Doctors directory lists only the top 5 percent of doctors in each state.
"One of the best parts of my job is getting happy feedback from my patients," said Dr. Millstein. "It's truly an honor to know that I was able to help people at a difficult time."
Dr. Eric Seth Millstein, a Beverly Hills board-certified orthopedic surgeon and director of Millstein Orthopedics, is a leading expert in advanced arthroscopic techniques for knee and shoulder surgery. He has vast experience treating sports injuries including arthroscopic surgery and reconstruction of the knee, hip and shoulder, as well as joint replacement surgery for arthritis of the shoulder and knee.
Dr. Millstein graduated with AOA honors and academic awards from the School of Medicine at the University of Pennsylvania, and then completed his orthopedic residency training at the University of Chicago. Dr. Millstein also spent 18 months at the Southern Orthopedic Institute in Van Nuys as a fellow in Sports Medicine and Arthroscopic surgery, and continues to study, teach, and utilize the most current techniques in both joint preservation and joint replacement surgery. Dr. Millstein is board-certified by the American Board of Orthopedic Surgery, and has presented research on long-term outcomes of ACL reconstruction and arthroscopic rotator cuff repair. He is a member of the American Academy of Orthopedic Surgeons, the American Orthopedic Society for Sports Medicine, and the Arthroscopy Association of North America.
If you would like to learn more about Dr. Eric Millstein, please call 310-595-1030 or visit his website, http://www.millsteinorthopedics.com.