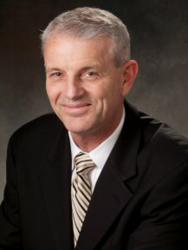 It's people plus technology that creates the winning combination for error free care for patients.
(PRWEB) April 14, 2013
Preventable medical errors account for more deaths each year than breast cancer, automobile accidents, or drownings.Estimates are that 100,000 patients in the U.S. die each year from medical mistakes. The healthcare industry is under pressure from regulators and the public to prevent these deaths.
Surgical Information Systems, LLC (SIS) provides high technology software to hospital operating rooms that prevents communication mistakes that contribute to patient harming errors. At their national convention in Atlanta, GA on April 17th, Capt. Harden, a professional pilot with 20 years of experience developing high reliability safety systems, will tell OR managers, IT specialists, and physicians what he has learned about the benefits, and limits, of technology in preventing deadly mistakes.
"The SIS software is incredibly effective at taming the error-causing complexity of the modern OR. Every OR needs what this software can do, says Harden. "One of the secrets of safety we have learned in aviation is that technology is essential, but you also need an organizational culture where it is normal for staff to speak up and hold one another accountable to use the software correctly. It's people plus technology that creates the winning combination for error free care for patients."
As the CEO and founder of LifeWings, Capt. Harden leads a team of physicians, astronauts, nurses and pilots that have helped over 140 healthcare organizations in the U.S. and abroad implement the best safety practices from aviation and other high reliability industries. "In the last 12 years of helping hospitals implement technology and teamwork, it's the facilities that harness both the power of their software to provide error-free communication and the energy of their people to hold one another to a high standard of performance that are able to create a zero-error environment," says Harden.
LifeWings specializes in: TeamSTEPPS Training, CRM Training, Implementing Lean Concepts in Healthcare, Patient Safety Improvement Training, Checklist Development, Simulation Training, Handling Disruptive Behavior.
About LifeWings Partners LLC:
LifeWings Partners LLC is a team of physicians, nurses, former NASA astronauts, former military flight surgeons, pilots, flight crew, former military officers, and healthcare risk managers. The team has melded together the best practices of high reliability organizations such as commercial aviation, U.S. Navy aircraft carriers, nuclear submarines, and nuclear power and thoughtfully adapted those practices for use in healthcare organizations and patient safety systems. For more information, please visit: http://www.saferpatients.com or https://www.facebook.com/LifeWingsSaferPatients