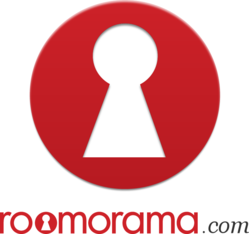 We strive to give our guests the best experience possible...we believe that this is what Instant Booking will do.
New York, NY (PRWEB) April 10, 2013
Roomorama.com, an established leader in professionally managed short-term rentals, is pleased to announce its release of an Instant Booking platform. The service replicates the expediency of a hotel booking process, and is available for a selection of the site's accommodation starting this month. Roomorama is the first of the short-term rental sites to offer this service.
"Once we realized we could bring the 'instant' convenience of hotel bookings to Roomorama, we knew that was what we needed to do," says co-founder and CEO of Roomorama.com, Federico Folcia. With the Instant Bookings platform, users can enter their travel dates, select accommodation, and book with ease and instant confirmation. "It works just like it sounds; find a room, book it, done. No waiting and you get your confirmation in real time," said Folcia. "Obviously this service makes us very excited for our users, who will still be able to enjoy the unique experience of what Roomorama offers without sacrificing efficiency".
Currently, the service is offered in a selection of popular destinations throughout Europe, but Roomorama is expected to eventually offer Instant Booking in all of its 5,000 destinations worldwide.
Roomorama has long been an innovator in the short-term rental space, targeting upwardly mobile travelers with varied interests. "We are very excited to bring our guests what we view to be the most simple and convenient way to book their vacation yet," says co-founder Jia En Teo. "We strive to give our guests the best experience possible when they stay with us, and we believe that this is what Instant Booking will do."
About Roomorama.com: From hillside villas to houseboats, Roomorama caters to
savvy travelers and business professionals looking for hotel alternatives. Roomorama offers a diverse selection of accommodation from individuals, property managers and regional websites in over 5,000+ destinations worldwide. From New York to Paris, Buenos Aires to Abu Dhabi, Roomorama users can rent out a room, apartment or house 100% profitably and worry-free with their community of in-house vetted renters and guests. Roomorama's secure payment system protects users' information, and their friendly customer service team is available around the clock. Their "Perks" program offers great deals on services and products worldwide, so renters can experience the best of the best in their adopted neighborhoods – at a better rate. For more information please visit, http://www.roomorama.com.