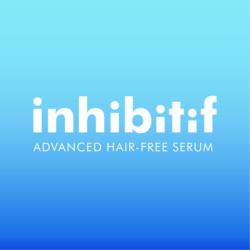 London (PRWEB) April 11, 2013
Following a successful pitch, pioneering hair-inhibitor brand INHIBITIF has appointed boutique lifestyle agency Three Sixty Communications to handle the UK launch, effective immediately.
Showcasing a revolutionary product to be released in April, INHIBITIF has engaged Three Sixty to create an impactful campaign that creates buzz around the launch to amplify an intensive ATL campaign and experiential activity. INHIBITIF, an advanced serum designed to restrict and deter re-growth following hair removal, launches exclusively mid-April in Boots.
Rhona Templer, Managing Director of Three Sixty Communications, said: "We are delighted that INHIBITIF chose Three Sixty Communications to manage its communications in the UK. It's very exciting to work with innovative brands and clients who are as passionate about what they do as we are and we're looking forward to a very successful launch."
Brandon Truaxe, Founder and CEO of DECIEM, the brand umbrella behind INHIBITIF, commented: "We have set the innovation bar very high again and I am very confident that Three Sixty Communications is the right partner to make sure the UK takes notice. The weeks ahead are truly very exciting."
-Ends -
For further information or images please contact Three Sixty:
Three Sixty Communications is part of the Exposure Group
Established in 1997, Three Sixty has a successful food & drink division with brands including Patron, Suntory Whisky, New Covent Garden Soup, Patak's and Chiquita.
Lifestyle division includes direct-selling market leaders Amway & beauty, nutrition and apparel brand umbrella DECIEM.
florence(dot)gilbey(at)360team(dot)co(dot)uk
Tel: +44 (0)20 7580 8360