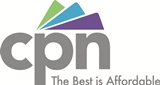 We were delighted to hear our donation had the chance to touch so many lives.
Phoenix, AZ (PRWEB) April 11, 2013
CPN, a Phoenix-based credit card processing and merchant services company, today announced that its donation of water filters had been successfully delivered to villages in Haiti. The water filters had been delivered through LifeSaver USA and Eastern Virginia Medical School to hospitals and farmers in cholera-stricken areas. Four of the filters went to a hospital to improve patient access to clean water.
"We were delighted to hear our donation had the chance to touch so many lives," said Patrick Hare, Digital Marketing Manager at CPN. "While we take clean water for granted here in the US, we should be aware that millions around the world are not as fortunate."
CPN donated a total of 15 filters to the project. These filters feature an innovative "jerry can" design which resembles a fuel can. The filters operate manually so no electricity is required. These water filters are able to treat water which may come from rivers, wells, or untreated municipal sources. In rural areas with limited access to electrical power or advanced water systems, jerry can filters may be the only source of clean drinking water for residents.
According to one of the team members, the 15 filters were distributed in the following manner: ten of the filters went to the Village of Le Cambre, where many people had been lost to cholera in the past few years. Four filters are going to a hospital without clean water, and will be placed there by Midwives for Haiti. The last filter is going to farmers outside the village of Hinche, which currently only has access to river water."
The water filters were donated by CPN through LifeSaver and distributed through Eastern Virginia Medical School (EVMS) as part of its many trips to Haiti. In addition to distributing the donated water filters, EVMS offers medical care to people who may not have access to facilities in places Port Au Prince, the nation's capital. Following the devastating 2010 earthquake, much of Haiti's infrastructure was destroyed and fatal waterborne illnesses like cholera became common.
About CPN:
CPN is a merchant services and credit card processing company with representatives throughout the United States of America. CPN offers discounted merchant account solutions, credit card terminals, and payment processing services to qualified customers. Additional services include payment gateways, check verification services, and merchant cash advance capabilities. For more information please visit CPNusa.com.