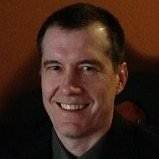 St. Louis Park, MN (PRWEB) April 12, 2013
Magenic (http://magenic.com) — a Microsoft-focused custom software development firm – has announced the hiring of Bill Zulkosky as its National Sales Director.
In his new role with Magenic, Zulkosky will work with Vice President of Sales Mike Ojile to drive revenue growth and oversee the sales initiatives across Magenic's major regional offices, including: Minneapolis, Minn.; Atlanta, Ga.; Chicago, Ill.; Boston, Mass.; and San Francisco, Calif.
"I was immediately interested in joining Magenic when I saw the passion demonstrated by the leadership team," said Zulkosky. "They're continually striving to make Magenic a great place to work and grow professionally."
Zulkosky brings to Magenic more than 20 years of sales experience for IT-related industries. His previous leadership roles include Regional Sales Manager positions at CommVault, Symantec and Dataworks Corporation as well as a seven-year tenure as the Director of Business Development for Minneapolis-based Shavlik Technologies. He holds a Bachelor of Science degree in Finance from St. Cloud State University in St. Cloud, Minn.
About Magenic
Magenic is a privately held custom software development company that was founded in 1995 and is based in Minneapolis, Minn. Magenic is a recognized authority in building software applications for Fortune 2000 companies using the Microsoft platform. Magenic CTO Rockford Lhotka is the creator of the popular CSLA .NET development framework and is considered a thought leader in software architecture, design and development.
Magenic employs software professionals worldwide to serve clients from offices in the United States and Manila.
For more information on Magenic and its services, visit http://magenic.com or contact Vice President Tom Frankenfield via phone (763.398.4835) or email (tomf(at)magenic(dot)com).