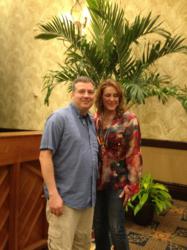 Piitsburgh, PA (PRWEB) April 15, 2013
The Western Pennsylvania Real Estate Investor's Association or WPREIA will be working with Strongbrook REIC to promote a new way of looking at retirement investing. No longer is a managed portfolio of real property the territory of the ultra-rich. Strongbrook has taken the advantages of a traditional real estate investment trust and scaled it down to the level of the regular investor.
What Strongbrook does for its clients is simple on the surface. They buy property, below market value, they renovate the property, and they rent the property out in order to get a high rate of return on the investment.
What makes Strongbrook special is that they do this on the small scale, where a normal American who wants to retire can buy a single income producing property and get all of the cash flow without the traditional drawbacks of the stock market or a REIT.
How Strongbrook does this is what makes their product special. The company acquires properties in only three markets, where an established team is on the ground. The ground team becomes experts in the local real estate market. This allows them to understand the investment intimately. Operations are limited to the Orlando, Florida, Las Vegas, Nevada, and Phoenix Arizona real estate markets. This specialization is the key to success.
The company is able to turn over a turnkey investment to a client. The properties are nearly all the same model. The focus is on homes that families want to rent. Each home is either a three or four bedroom house, with a yard, in a desirable school district, and in a residential neighborhood.
As many investors have learned the hard way, there is a major flaw in most retirement investment strategies. The individual investor is not in control of the investment. The majority of Americans invest in stock or money market funds. Basically they pool their money with many other investors in the hopes that a fund manager can cobble together a diverse portfolio of stocks that will gain in value. The flaw in this plan is that the investor has no idea what stocks are being bought, under what criteria, or if the company is even honest about the profit potential. All of the people, who lost money in companies like Enron, Solindra, General Motors, and Goldman Sachs, learned this lesson the hard way. The investor who does not control the investment is parking their retirement funds and praying for a return.
Real estate can be a much safer investment for knowledgeable investors. A real estate investment is an asset that creates monthly income without being consumed, unlike stocks which have to be sold off to generate income. The problem has always been that this sort of investment has always been management intensive and required a great deal of knowledge to operate correctly. Strongbrook has taken those two problems out of the equation. That is why the Western PA Real Estate Investor's Association is partnering to promote this opportunity to the public.
Unlike many traditional real estate investments, buying income producing property with Strongbrook does not require a lot of money. For people who have wondered how to retire in today's economy, this could be the answer. Josh Caldwell of Caldwell Holdings has this to say about Strongbrook "I have never seen such a simple way to generate cash for retirement. It is sustainable, meaning that your asset still generates cash as you spend it. The real estate goes up in value while you hold it.
This opportunity might not be for everyone. Different people have different needs. What Strongbrook REIC offers to curious members of the public is a chance to talk to a live operator at zero cost or obligation. There is no risk at all. If an investor is not comfortable or are not a good fit for this category of investing, then simple part ways with the company. In addition to the free consultation, each person who visits the Strongbrook web site will receive a free roadmap to retirement. It is customized to the individual and takes into consideration assets and liabilities. Also free, just for clicking through to the Strongbrook web site, is a copy of Strongbrook founder Kris Krohn's new book, Straight Path to Real Estate Wealth".