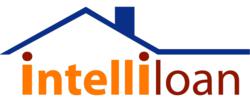 Intelliloan strives to give you access to the materials and information that make approval and closure easy, fast and low-stress. That is why we have released this list of seven points.
IRVINE, CA (PRWEB) April 11, 2013
"Some lenders swamp their customers with complicated forms and cryptic jargon. They think it makes them look smart and indispensable. Not us," says an Intelliloan representative, "We strive to give you access to the materials and information that make approval and closure easy, fast and low-stress. That is why we have released this list of seven points that people should take into consideration when shopping for a loan in these uncertain times."
Intelliloan Offers 7 Points to Consider when Getting a Loan
1. Will I be able to get pre-approved? Having a pre-approved loan gives you leverage with a seller when negotiating a price and comfort in knowing precisely how much property you can afford.
2. Do I need an adjustable rate or a fixed rate? Intelliloan notes this decision should be based on your plans for the future and appetite for risk. If your plans are to sell your home in a few years or refinance for financial reasons, an ARM will give you immediate savings over a fixed rate loan for the term period. If you feel your income may be increasing in the future an ARM will give you the ability to leverage more loan that you may otherwise be able to afford right now, and allow you to have the financial flexibility you need today. However, if you are uncertain about your financial future or plan on staying in your new loan for the long haul, then you may be better off with a low fixed rate loan. There is no one loan that is the answer for every borrower.
3. What is the difference between APR and interest rate? When you borrow money lenders customarily charge you a percentage of the sum borrowed on an annual basis for the privilege of doing so. This is the interest rate. The APR is the Annual Percentage Rate and includes other charges you have to pay to obtain the loan, such as any arrangement fees in addition to the interest on the loan. The APR takes into consideration these fees and allows you to determine the true cost of the loan over the entire term of the loan. The loan with the lower APR is the less expensive loan.
4. What amounts are included in my monthly payments? This will generally include things such as Principal, Interest, Taxes and Insurance (PITI) and Mortgage Insurance (MI) if applicable. This may vary from state to state based on your equity, but most lenders require loans with less than 20% equity to carry MI and Escrow for Taxes and Insurance. MI allows homebuyers and homeowners to take advantage of immediate opportunities without having to wait for that 20% equity position.
5. What is LTV? Why does it matter? LTV is the loan-to-value ratio, the size of your mortgage compared to the value of your house and is usually expressed as a percentage. A high LTV represents increased risk for the Lender, and usually will require Mortgage Insurance (MI). The advantage to the borrower is many times the borrower can obtain financing without the standard 20% equity position required. In 2013, as in recent years, the housing market has been depressed, but is beginning to see some turn around. As home prices recover, many homeowners may see an increase in their equity position and a corresponding decrease in their LTV.
6. How do I determine my home's value? It depends on the purpose of the valuation. If you need a value for a Purchase or Refinance transaction it is best to rely upon an expert's opinion and hire a state licensed real estate appraiser. If you are buying or refinancing you will want to obtain this appraisal through an appraiser approved by your lending institution. You should be careful not to rely on free electronic appraisal analysis available online, as these tools may not be evaluating all of the relevant points of the property or may be considering faulty data in this analysis.
7. What will my rate be? This is important because it will determine the amount you have to pay each month and the total cost of the loan. There are many factors that must be considered when quoting interest rates; it is not a one size fits all. Some of the variables that are considered are Loan Amount, Loan Type, LTV, Credit Score, Term, Debt Ratios, Discount Points and Lock Period. Rates change daily and sometimes multiple times per day, the best thing to do is to talk with a Licensed Mortgage Specialist that can review all of your needs, and help you decide what program and rate best meets your financial goals.
Intelliloan has created this list to help those considering a loan. Intelliloan would like to point out that these are not the only things to consider, they are simple tips. Finding the answers to these seven questions will not only help point the buyer in the direction of the right loan for their circumstances, it will also give them confidence to help them when communicating with moneylending professionals. For help in finding the answers to these and other questions you have about getting a loan in 2013, call us at Intelliloan on 877-263-8499.
About Intelliloan:Intelliloan is a mortgage banker and direct lender, established in 1993. Approved by HUD, FHA and FNMA, Intelliloan is licensed to practice in 13 states. Intelliloan has been a member of the Better Business Bureau since 1999 and has an A+ rating. NMLS 3290
Learn More About Intelliloan
Intellioan on Manta
Intelliloan on Trustlink
Intelliloan on AboutMe