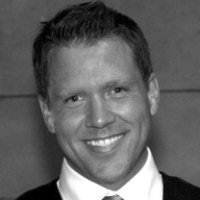 St. Louis Park, MN (PRWEB) April 15, 2013
Minnesota-based custom software development firm Magenic (http://magenic.com) has hired Dan Stefaniak as its new Director of Marketing.
In his new role, Stefaniak plans to install a strategic, demand generation-based digital marketing approach at Magenic.
"Magenic has incredible talent and impressive clients. I'm excited to start sharing our value with more companies," said Stefaniak. "We are going to start connecting with our target customers as they are entering in to their buying process, or even earlier. Demand for what Magenic can deliver will increase, and we might end up with more interest than we can handle. I'll take that problem any day."
Stefaniak will leverage his 15 years of extensive experience, having lead successful strategic marketing, branding and demand generation initiatives for technology companies such as Teradata, Aprimo, Aster Data, Rally Software, Datacard, Aginity, Software AG, and Lawson Software. He has also partnered and worked with 3M, Ameriprise Financial, Wells Fargo, Allianz Life, Toro, GN ReSound, H.B. Fuller, and UnitedHealth Group.
He holds a Bachelor's Degree in Communication from St. John's University in Collegeville, Minn. and a Master's Degree in Business Communication from the University of St. Thomas in St. Paul, Minn.
About Magenic
Magenic is a privately held custom software development company that was founded in 1995 and is based in Minneapolis, Minn. Magenic is a recognized authority in building software applications for Fortune 2000 companies using the Microsoft platform. Magenic CTO Rockford Lhotka is the creator of the popular CSLA .NET development framework and is considered a thought leader in software architecture, design and development.
Magenic employs software professionals worldwide to serve clients from offices in the United States and Manila.
For more information on Magenic and its services, visit http://magenic.com or contact Dan Stefaniak via phone (763.210.6079) or email (danst(at)magenic(dot)com).