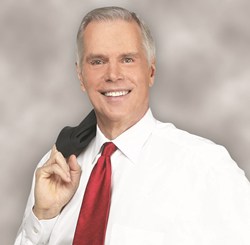 Myrtle Beach, SC (PRWEB) April 12, 2013
PILMMA (Personal Injury Lawyers Marketing and Management Association) founder and president Ken Hardison has joined technology specialist Patrick Anderson and a think-tank of top Personal Injury attorneys to bring the personal touch to Personal Injury Law with Google Touch technologies. The Google Nexus is the latest in leading-edge tablet and application systems.
PILMMA is the nation's prominent provider of legal marketing and management for Personal Injury and Social Security Disability lawyers. As one of the most successful PI and SSD attorneys in North Carolina, Hardison's mission has always been to afford other lawyers up-to-date, relevant marketing and management strategies essential for the development and preservation of prosperous and profitable law practice.
The Google Nexus tablet will allow clients to record their injury and recovery as well as keep track of doctors' appointment, therapies and medications. At the touch of a button, the client can also talk with their attorney whenever they need to, reducing uncertainty, anxiety, worry and doubt. The "Medical Care Companion" involves everyone who cares for the client during the recovery process.
Nicole Cerullo, Marketing Director for George Sink, one of the 12 Personal Injury attorneys involved in this effort, sees there will be advantages to using new media and emerging technology in serious injury cases.
"We're moving to a digital interface world. We have people who are less comfortable talking on the phone or even reluctant to talk on the phone. This is direct access in way that people feel most comfortable communicating today," Cerullo said.
Cerullo continues, "It's a client relationship management tool. It's a way for you to stay in front of your clientele. It also makes referrals easier."
Ultimately the goal is to make the entire process easier for the client. With the technology behind the Google Nexus, Hardison, Sink and the other attorneys involved, predict limitless possibilities with the "Medical Care Companion".
PILMMA will be revealing this exciting new technology to its members at their 2013 Super Summit in Myrtle Beach, South Carolina, June 6th -8th at the Sheraton Myrtle Beach Convention Center and Hotel. The 3-day conference will feature the Google Nexus as well as the latest in legal marketing and management.
For more information on how your law firm can get involved, call PILMMA at 800-361-1700.
ABOUT PILMMA
The Personal Injury Lawyers Marketing and Management Association(PILMMA) is the premiere organization dedicated to providing injury and disability lawyers with the information they need on how to better market, manage and grow their law firms. Each year PILMMA holds Marketing and Management events that bring together the best minds in the industry along with personal injury and disability lawyers from across the country to discuss the latest innovations and strategies in the world of legal marketing. To learn more about PILMMA, visit http://www.pilmma.org.