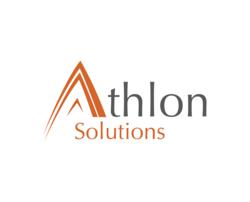 Houston, Texas (PRWEB) April 10, 2013
As a result of the recent merger agreement between Champion Technologies and Ecolab Inc., a new process and water treatment company has been formed, named Athlon Solutions. Derived from the Greek meaning "competition for a prize", Athlon Solutions combines refinery process and water treatment solutions business units that were once a part of Champion Technologies into one independent company.
"We are delighted to have the opportunity to retain ownership of our refinery and industrial water business segments after the recent merger with Ecolab", said Steve Lindley, Managing Member of Athlon Solutions. "Both our industrial water and refinery process chemical business units have grown significantly over the past several years and have become reputable chemical solution providers in their markets."
"We will continue to provide the same standard of performance that our customers and prospects have come to expect from both these businesses and to improve our offering overall." said Michael McShan, Vice President of Athlon Solutions. "We remain committed to earning the trust of our customers and to make every application referenceable."
Athlon Solutions provides process chemicals, finished product additives and industrial water treatment solutions in the Refining, Petrochemical, Fertilizer and Power industries.
For more information, visit the Athlon Solutions website at http://www.athlonsolutions.com