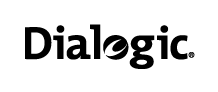 "The BorderNet 2020 provided the flexibility we needed and didn't limit us in our ability to rapidly deliver state-of-the-art services over any interconnect type," said Kerry Larmer, chief technology officer at ENGAGE.
Milpitas, California (PRWEB) April 11, 2013
Dialogic Inc. (NASDAQ:DLGC), the Network Fuel™ company, today announced that Engage Pty Ltd (ENGAGE) of Australia has added the Dialogic® BorderNet™ 2020 Session Border Controller (SBC) to its portfolio of cloud and IP-based contact center technologies. With the addition of the BorderNet 2020 SBC, ENGAGE can now offer its customers a broader range of solutions that allow enterprises to connect with their customers anywhere, at any time, through mobile devices, video, the Internet, social media and traditional voice interconnection.
After bringing on several high-profile customers across the Asia Pacific region, ENGAGE needed to expand its offerings to support next-generation solutions and position its cloud-based services to leverage all-IP SIP trunks. The company evaluated the value of integrating SBC functionality into its service delivery architecture to support and secure multi-media communications sessions across IP and mixed-network infrastructures. ENGAGE selected Dialogic's BorderNet 2020 SBC to further its expansion goals and connectivity needs, as well as to provide the flexibility required to support both SIP and legacy interconnects.
"Our customers are in different stages of offering mixed-network TDM and IP-based connectivity, so having a device like the BorderNet 2020 that supports both gateway and SBC functionality meant we would not have to second-guess our connectivity requirements," said Kerry Larmer, chief technology officer at ENGAGE. "The BorderNet 2020 provided the flexibility we needed and didn't limit us in our ability to rapidly deliver state-of-the-art services over any interconnect type."
Dialogic's BorderNet 2020 SBC, winner of a CTI Forum 2012 Editor's Choice Award, enables contact center operators to integrate multi-modal, media-rich communications in a secure and optimized fashion. Recognized for its innovation, the BorderNet 2020 acts both as a gateway and an SBC, enabling ENGAGE's contact center customers to transition at their own pace from legacy TDM to IP-based networks.
"To remain competitive and to retain customer loyalty, many companies are looking to hosted solutions to provide them not only cost savings but also advanced features and access flexibility, said Andrew Goldberg, senior vice president of marketing and strategy at Dialogic. "We are pleased to have Dialogic's BorderNet 2020 SBC solution playing an integral role in enabling ENGAGE's cloud based hosted contact center service to deliver the innovative IP based rich multimedia and data solutions that help companies connect with their customers in new and innovative ways."
About ENGAGE
ENGAGE, a customer contact solutions business, is a wholly-owned subsidiary of LivePerson Inc. (Nasdaq:LPSN), drawing on Australia's most experienced contact center team to help companies realign their services to meet changing customer needs and expectations. ENGAGE provides the latest sophisticated customer contact center technology, allowing customers to connect with companies using the media and channel of their choice, from Skype to SMS, iPhone and other smart phone apps, instant messaging (IM) and proactive chat, as well as the traditional phone call or email. The ENGAGE hosted service suite allows companies to run advanced contact center solutions without the capital expenditure cycles and complexities associated with traditional contact center technology. ENGAGE solutions allow companies to establish lower cost contact center operations within their existing business internally, or to outsource to domestic or offshore operators. For more information, visit http://www.letsengage.com.au.
About Dialogic
Dialogic (Nasdaq:DLGC), the Network Fuel™ company, inspires the world's leading service providers and application developers to elevate the performance of media-rich communications across the most advanced networks. We boost the reliability of any-to-any network connections, supercharge the impact of applications and amplify the capacity of congested networks. Forty-eight of the world's top 50 mobile operators and nearly 3,000 application developers rely on Dialogic to redefine the possible and exceed user expectations.
For more information on Dialogic and communications solutions energized by our technology, visit http://www.dialogic.com and http://www.dialogic.com/showcase. Also, visit our social media newsroom for the latest news, videos and blog posts.
Dialogic, BorderNet and Network Fuel are either registered trademarks or trademarks of Dialogic Inc. or a subsidiary thereof ("Dialogic"). Other trademarks mentioned and/or marked herein belong to their respective owners. Dialogic and its subsidiaries encourage all users of their products to procure all necessary intellectual property licenses required to implement their concepts or applications, which licenses may vary from country to country.
# # #