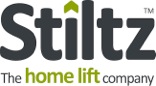 It shows that what we are tweeting about is making people with an interest in domestic lifts want to follow Stiltz Lifts.
(PRWEB UK) 12 April 2013
Stiltz Lifts has reached a Twitter milestone after reaching 500 followers on the social networking site.
The home lifts specialist opened its social media account @stiltzlifts last year and it has gone from strength to strength in 2013.
Stiltz Lifts has seen its Twitter following increase by tweeting about subjects that are relevant to its target audience including the elderly and disabled.
Stiltz Lifts business development manager Lachlan Faulkner believes social media is proving to be a useful way for the Berkshire-based company to connect to its customers.
Mr Faulkner said: "We're delighted to have reached 500 followers on Twitter as it shows that what we are tweeting about is making people with an interest in domestic lifts want to follow Stiltz Lifts.
"We decided long ago that social media was worth investing it as gives Stiltz Lifts the opportunity to build its brand and connect with new customers. It also enables to keep existing ones informed about any new products Stiltz Lifts introduce to the market. We've used Twitter to receive customer feedback and comments direct from them.
"We often link to case studies on our website and tweet pictures of our latest lifts case study installations. Stiltz Lifts has found that this has helped people considering buying a home lift see what one could look like in their home.
"Stiltz Lifts is also using Twitter to keep elderly and disabled people up to date with latest news, information about national events, and other tweets that are just for fun."
ABOUT STILTZ LIFTS
Stiltz Lifts UK is the sole supplier, manufacturer and installer of Stiltz home lifts. Based in Wokingham, Berkshire, the company was founded in the United Kingdom and has a manufacturing facility in China.
Stiltz gained its experience designing domestic lifts and elevators in Australia for more than two decades. The lifts are through floor lifts and fit in the home - the first of their kind to be available in the UK.
The company developed the lift to make life easier for elderly or disabled people and help them to stay in their own homes for longer when stairs become too much. Unlike a stairlift, the Stiltz lift carries two people comfortably and is a hassle-free and cost-effective alternative.
The Stiltz Home Lifts range includes the standard Duo Lift, the Vista Lift and the Trio Lift. Stiltz's lifts do not need fixing to walls and can be fitted almost anywhere in the home with no major building work. They have the smallest footprint for a residential lift on the market.
The lifts are also the quietest as they do not use hydraulics and are instead powered a unique electric motor drive system that is located discretely in the top of the lift car.
All Stiltz domestic lifts and elevators are powered by a simple normal 13-amp power socket like any other household appliance which uses less power than an electric kettle.
No planning permission is needed for Stiltz lifts – just a standard building notice application. VAT
exemption and grants from the Disabilities Facilities Grant are also available.
CONTACT STILTZ LIFTS
Stiltz Limited,
Units 21-22 Space Business Centre,
Molly Millars Lane,
Wokingham,
Berkshire,
RG41 2PQ
Tel: 0844 870 9087
Email: info(at)stiltz(dot)co.uk
Website: http://www.stiltz.co.uk