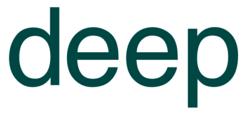 This packaging design challenge was a brilliant idea that really brought the best out of every agency.
Springfield, MO (PRWEB) April 16, 2013
Deep today announced Senior Art Director Mike Dockery has created the winning concept for this year's Fireworks Over America product branding and packaging design. As part of Marlin Network, deep has collaborated on the Fireworks Over America campaign for several years, sharing creative responsibilities for the prized account with its affiliate companies. Marlin Network affiliates have all worked on the campaign in the past, but this year they decided to do something different. To inspire even more breakthrough concepts, Marlin Network created a design challenge, and Mike Dockery's design was selected.
Marlin Network raises the bar for Fireworks Over America's product branding and packaging each year, and 2013 marks the first ever inter-affiliate design challenge. With so many impressive concepts resulting from the contest, it will likely not be the last. Each designer participating in the contest designed one to two packages based on a list of predetermined product names, and the designs were then presented to the client for approval. Experienced design judges then evaluated the entries based on conceptual interpretation of the product name, the design, and the best craftsmanship.
Deep advertising is affiliated with other leading branding agencies in Marlin Network, including The Alchemedia Project and FoodIQ. Tim Bade and Doug Austin, leaders from the two respective Marlin Network affiliates, worked together to craft the project solution for creating the Fireworks Over America package design, and the contest produced a wealth of inspired designs. As the contest reward, the winning designer has the opportunity to attend an exchange at another TAAN agency in Singapore, the Netherlands, or Montreal. Since winning the challenge and the coveted prize, Mike Dockery has chosen to visit the Splash agency in Singapore.
Deep Partner, Creative Director Dan Stewart thinks the contest was a success and is thrilled his agency took home the bragging rights: "This contest was a brilliant idea; it really brought the best out of every agency. I'm also proud Mike represented like he did, but I'm no longer surprised by stellar work from such a talented guy, for any type of product. While we've earned an excellent reputation in large part for barrier-breaking food branding, design and sales collateral material, our creatives have also always thrived when designing award-worthy concepts for our clients outside the foodservice industry. Competitions like the Fireworks Over America design challenge give us the opportunity to show how versatile and innovative our creative team truly is."
Deep
Founded in 2005, deep is a leading food marketing agency with expertise in foodservice and B2B marketing. They create breakthrough work for national and international clients to engage the consumer and keep the brand top of mind. Headquartered in Springfield, Mo., deep is independently and 100 percent employee owned as a part of Marlin Network, which represents more than 70 food and beverage brands and is the number one purchaser of foodservice media. As a member of the global Transworld Advertising Agency Network, the company was also included in Inc. Magazine's list of America's Fastest Growing companies in 2010 and 2011. Marlin Network includes Marlin, deep, The Alchemedia Project, FoodIQ, STARAwards and Marlin Network Consulting. For more information visit deepgroup.com or follow them on Twitter, Facebook, Flickr and the b!eep blog.