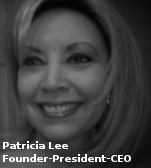 "I had visited that music venue, in the past while attending Brantley Gilbert concerts, as my cousin is in the band."
Birmingham, Alabama (PRWEB) April 11, 2013
Emily is a full time employee of WorkPlay Theatre, Inc. in Birmingham, Alabama, a well known music venue in the United States hosting many famous groups and artists over the past several years, as well as helping to promote up and coming new bands and artists. She comes to the Nonprofit with several years of experience in the entertainment industry. Among some of her responsibilities are booking shows, designing tickets, posters and marketing campaigns. She works closely with the Founder-President, Patricia Lee and Rob Avram, the Concert Director.
Founder-President, Patricia Lee says, "We first came to Emily at WorkPlay Theatre a couple of years ago when we decided to start our SOS Music Fest fundraising concerts. We have now held three concerts. I had visited that music venue in the past while attending Brantley Gilbert concerts, as my cousin is in the band. My cousin is Jess Franklin and he his lead guitarist and back up singer Brantley. I had never heard anything but good things about the music venue and the band always seemed so happy to get to play there. I worked closely with Emily on tickets, design of posters, set up for the evening and so much more. Her devotion to making sure each event functions as smoothly as possible is unprecedented! I recently asked her to take on the official role of Entertainment Consultant for the Nonprofit and she accepted. We could not be more excited to have her on board." Ms. Haslett will also be working closely on all concert events with Rob Avram, Concert Director for the Nonprofit. Mr. Avram acquires the entertainment for the events and directs the shows from beginning to end. His own band, EveryDay But Friday (rock crossover/alternative), participates every year. Avram is also a cousin to Jess Franklin of the Brantley Gilbert band. All bands who participate with the concert fundraising event do so for free but are allowed to have a Merchandise table for themselves. Anyone wanting to learn more about the event or any band interested in participating with the SOS Music Fest event should contact the Concert Director at Rob(at)UnitedCancerSurvivorsOfAmerica(dot)org. These events are held more than once per year and details may be found on the Nonprofit web site at http://www.UnitedCancerSurvivorsOfAmerica.org