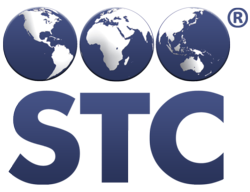 "I think that 25 years of business gives us a reason to keep going," Watkins says. "Furthermore, it tells us that what we're doing has sustainable value." -STC President Todd Watkins
Tucson, Arizona (PRWEB) April 11, 2013
For children, vaccinations are scary. A visit to the pediatrician can be fraught with screams and tears. What's worse, however, is an under-immunized child at risk of disease.
With the help of electronic Immunization Information Systems (IIS), first developed and implemented in the early 1990s, health care providers can better monitor vaccination history in children as well as adults. These systems help save tens of thousands of lives each year by supporting communicable disease reporting activities and tracking vaccination histories in the event of an outbreak or other public health emergency.
One of the first companies to develop and implement an IIS is Scientific Technologies Corporation (STC). Since Michael Popovich founded STC in 1988, the company has grown and developed partnerships in 19 states.
Through those connections, STC has developed, implemented and supported ever-evolving technology solutions. These solutions have enabled health care providers to report, monitor and mitigate the impact of disease as demonstrated by STC's contribution and support during the SARS outbreak in 2003, the Katrina aftermath in 2005 and the H1N1 pandemic in 2009.
"It seems fitting that the value of what we do is not about building information systems," Popovich says. "It's how the data in these systems are used by public health professionals, clinicians, school nurses, pharmacies, third party payers, and sponsored health fairs to impact our populations."
Today, STC celebrates 25 years of building healthy populations nationwide from its two offices based in Scottsdale and Tucson, Arizona.
In celebration of 25 successful years, STC recently acquired the primary assets of KL Crane & Associates based in Spokane, Washington and MD EMR Systems out of Houston, Texas. The world of public health is evolving, explains STC President Todd Watkins, and STC is adapting accordingly to better serve its clients.
"We realize that the role of public health is changing," Watkins says. "The public health community now relies more on the clinical community and visa versa. So, finding our way thoughtfully into the clinical community is going to be key to our ongoing success. Our first step toward this goal was to acquire assets of KL Crane & Associates and MD EMR Systems."
"I've been familiar and worked with STC's products for about nine years, and I know the power they hold to impact immunization rates, improve patient care and reduce public health costs," says STC Director of Provider Services and former CEO of KL Crane & Associates Kristina Crane. "I joined STC because I hope to improve awareness among providers and the clinical community of how STC can improve their daily routines like managing vaccines and inventory."
One of STC's earliest clients in public health, the Washington State Department of Health Office of Immunization and Child Profile, is also aware and has experienced the impact of STC products. In fact, the office's IIS Technology Coordinator Belinda Baker bases much of the office's success and reputation to its partnership with STC.
"We seem to have a really great reputation amongst our agency's management and our state's legislatures, and I definitely think a big part of that is because STC brought us an application that met well with our requirements," Baker says.
In 2003, Baker and her office were struggling with a decade-old IIS. The servers were nearly obsolete, the system was difficult to maintain and the software had reached its limits. So, she and colleagues reviewed proposals from many interested vendors willing to bring the office's system into the 21st century. And STC's application blew every other application out of the water both in quality and functionality with what the office wanted to achieve, Baker relates.
With the older system, Baker said that the office had between 17 and 20 percent provider participation. Within a few years after implementation of the new system STC designed for their office, provider participation had increased to between 85 percent. In 2011 Washington's IIS reached its goal of 95 percent provider participation, where it remains today.
More than 70,000 users around the country, like Baker, use STC software to input immunization data on a daily basis. From Alaska to Maine, users such as public health professionals, clinicians and school nurses help track immunizations of over 25 million patients, which helps protect those many populations against disease.
While STC focuses on building healthy populations through IISs, it is equally dedicated to maintaining healthy populations through the design and implementation of web-based disease surveillance systems. For example, Sentinel – STC's disease surveillance, reporting and management system – supplies a database where both local and state public health organizations can report events of communicable disease activities. Thus, communities can more readily track and manage an outbreak. Today, four states are actively using Sentinel.
Other STC applications dedicated to building and maintaining health populations include the Public Health Connection Hub (PHC-HubTM), the Surveillance, Management, and Real-time Trends system (SMaRT), and MyIR.net. You can find more information on all of STC's applications in their recent 2012 Annual Report.
"I think that 25 years of business gives us a reason to keep going," Watkins says. "Furthermore, it tells us that what we're doing has sustainable value."
About STC:
STC, headquartered in Tucson, Arizona, is committed to ensuring healthy populations through partnership, expertise, and applied use of information technology. In the early 1990s STC was one of the first adopters of the value of immunization registries and the data that could be used for decision support to augment clinical practice, targeting the reduction and impact of vaccine preventable disease on children. With the support of physicians, organizations, and policy and vaccine experts, STC's public health and software professionals led many of the early efforts and best practices to implement statewide registries. The efforts continue today as over 250 million vaccine encounters are retained in the immunization registries of STC and their state public health partners. Increasing the value of these national health data assets is a primary goal of STC through the next decade. http://www.stchome.com