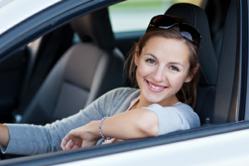 Of course, these options are no substitute for routine maintenance and oil changes, but that's how a car's reliability outlasts the others in the first place
National (PRWEB) April 11, 2013
A sign of the recovery: dealerships across country kicked sales into high-gear with March boasting the best monthly sales numbers since 2007. A lot of people
held onto their old clunkers during the recession, and they are finally ready for a new car. Even consumers with yet reliable cars may feel tempted to sell or trade-in for something shiny and new. Car enthusiast and former mechanical engineer Rajesh Karyampudi of Seva Call has tips for consumers who want the new car feel, without the new car price.
"Cars depreciate in value dramatically from the moment they leave the lot, so owners might as well get the most life out of that investment as possible, and usability is the best return on such an investment", explains Rajesh. Fortunately, according to Rajesh, who holds a B.S. in Mechanical Engineering, making the responsible choice to stick with a well-functioning car, "doesn't have to be any less enjoyable". Consumers can delay a new car purchase and payments for several months or a couple years, and still keep up with the Joneses and enjoy their improved economic security a bit too.
Here are 6 simple changes that can make a reliable car feel like new.
Clean the Headlights:
Rajesh put it best, "A dirty pair of headlights is like wearing fogged up glasses. It looks bad and you just can't see very well". According to the car lover, micro-scratches in the headlights' lenses create a cloudy look that not only ages the car in appearance, but also decreases night visibility and poses a driving hazard. Headlight restoration kits are available at any auto-supply store and are a simple way to improve the look and safety of any reliable car.
Replace Wiper Blades:
The streaking and clouded vision produced by old wiper blades not only age the look and feel of a working car beyond its years, they also make driving dangerous. Replacing the windshield wiper blades costs a fraction of a single month's car-loan payment, and improves the driving experience a great deal.
Remove Cigarette (and Other) Odors:
Nothing makes a car-owner crave that new car smell more than being assaulted by old car stench whenever they get behind the wheel. Fortunately, there are lots of tricks for reducing bad smells in the car. It can be as simple as dryer sheets to as involved as shampooing the upholstery.
Clean Your Wheels:
Sure, they may have rolled through many months' worth of puddles, mud, and dirt, but they don't have to look it. The brake dust and grime your car accumulates can really make the car look dull, and, Rajesh offers a surprisingly easy tip for brightening them up, saying "Even if you don't have time to wash your wheels, you'd be amazed what just wiping them with a paper towel would do".
Maximize A/C Chill:
Nice, cold air conditioning in the car is refreshing, and makes for a fresh driving experience especially on days when drivers would be hot and sticky. People often complain that their car air conditioner is not as cold as it should be. The most common problem people encounter is due to an incorrect Freon charge. Freon is the cooling component installed in your car. If the amount of Freon is off by even a couple ounces, it reduces the A/C's cooling capacity.
Replace the Car Air Filter:
Getting some fresher air, even with the windows up, gives a sense of renewal akin to a new car. A car filter cleans the air in your vehicle with fibrous materials that remove all of the particles in the air, including dust, mold, bacteria, pollen, and other substances. All cars have air filters that protect their engine, but some cars have air filters that protect the air in the cabin of the car as well. Car owners who get routine maintenance probably already get their engine air filter replaced every 6-8 months, but they should also confirm that if they have a cabin air filter, it has also been replaced to help them breathe easier.
"Of course, these options are no substitute for routine maintenance and oil changes, but that's how a car's reliability outlasts the others in the first place", Rajesh surmised. So, be sure to balance cosmetic with crucial car care.
Need a Mechanic?
Anyone who needs help with the more technical car renewal ideas, or if they want to begin getting the most life out of their cars with routine maintenance, they can just visit http://www.sevacall.com, enter their service needs and location. Then, they'll talk to available auto-repair pros in minutes.