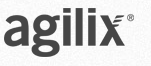 Buzz offers the best in class curriculum, content and instruction that puts students at the center of learning for all subjects, schools and mastery levels.
Dr. John Covington, Chancellor, of the Education Achievement Authority (EAA) of Michigan
Orem, UT (PRWEB) April 11, 2013
The Buzz Personalized Learning Application from Agilix Labs, Inc. ("Agilix"), a leader in innovative education solutions, was chosen as a finalist for the 2013 SIIA Education CODiE Awards in the Best PK-12 Personalized Learning Solution category. With more than 27 years' experience highlighting excellence in software and information technologies, the CODiE Awards have become the industry's premier awards showcase.
The Personalized Learning category is new this year to the CODiE Awards and reflects the recent focus that education experts are placing on solutions that enable individual learning paths and help move education beyond the one-size-fits all model. Winners in the Personalized Learning Category will be announced during a special awards dinner at one the nation's leading education technology conferences, the Ed Tech Industry Summit, in San Francisco on May 6.
Agilix Buzz is unique in the new category as the only nominee that is not grade or subject-centric—Buzz is content agnostic, allowing educators to present any curriculum to students in a personalized learning model. "We believe that amazing educational resources come from many sources—licensed, Open Educational Resource (OER), and home grown," said Curt Allen, CEO Agilix. "In our model, we've made it easy to add content, tag it to learning objectives and then present it to students based on their individual interests and level of mastery."
Dr. John Covington, Chancellor, of the Education Achievement Authority (EAA) of Michigan, a newly formed district that will soon serve more than 30,000 students stated, "With Agilix Buzz we have a powerful combination of best in class curriculum, content and instruction that puts students at the center of learning for all subjects, schools and mastery levels," He continued, "This solution empowers our students to work in partnership with teachers to personalize learning based on readiness, learning pace, interests, learning and expression styles, effort and understanding. This is a unique model where students are at the center of learning."
Key benefits that set Agilix Buzz apart from other solutions include:
Ability to deliver content from any source through one application
Common Core and State Standards curriculum mapping
Personalized learning paths based on individual interests and competency
Learning communities that promote peer-to-peer mentoring and learning
Data-driven dashboards focused on both student productivity and progress
Integrated LMS, Assessment, Digital Library, Analytics and Learning Community
Learn more about Agilix Buzz:
Agilix Site: http://agilix.com/products/buzz/
Agilix Buzz TEDTalk: http://tedxtalks.ted.com/video/Beyond-the-Book-Mary-Esselman-a
US DOE Datapalooza: http://www.youtube.com/watch?v=ri6gB6O9Bp0&feature=plcp
SIIA CODiE Site: http://siia.net/codies/2013/finalists.asp
About SIIA
SIIA is the leading association representing the software and digital content industries. SIIA represents approximately 700 member companies worldwide that develop software and digital information content. Information technology (IT) and software security are critical issues to SIIA's members, many of whom strive to develop safe, secure and state-of the-art products that effectively serve their commercial and government customers alike, while protecting their intellectual property. The SIIA Education Division serves and represents more than 200 member companies that provide software, digital content and other technologies that address educational needs. The Division shapes and supports the industry by providing leadership, advocacy, business development opportunities and critical market information. For more information, visit http://www.siia.net/education.
About Agilix
Agilix Labs, Inc. enables the rapid design, development, and deployment of innovative learning applications based on xLi, the Agilix "eXtensible Learning Infrastructure." Agilix Foundation Applications built on xLi, can also be leveraged by Partners as launch pads for custom learning solutions such as: Agilix Buzz Personalized Learning System for student-centered, competency based learning -- developed for the Education Achievement Authority (EAA) of Michigan; BrainHoney®, a CODiE™ award winning LMS for schools and universities; and HoneyComb, an online course registration system developed to power Course Choice of Louisiana, the first inBloom-compatible solution in production. Dozens of innovative learning solutions built upon the Agilix Learning Infrastructure have been used by millions of learners in all 50 states and more than 60 countries. The rapid growth of Agilix can be attributed to its robust partner ecosystem that has brought xLi powered solutions into almost every corner of the education market. The founding management team of Agilix also founded Folio Corporation and built the Ancestry.com platform. For more information, visit http://www.agilix.com. Prospective Strategic Partners and Private Equity Investors should contact Agilix at partner(at)agilix(dot)com