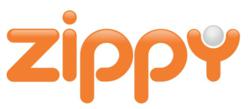 Phoenix, AZ (PRWEB) April 12, 2013
Zing Partners LLC is happy to announce that they are searching for volunteers to use, test, and evaluate a new Zippy prototype device. The prototype device features two Zippy Basic devices configured to provide massage with both balls simultaneously. The device was released for extensive field testing for several weeks and has performed most excellently during personal and professional use. We now need ten volunteers for an expanded round of field tests. Each volunteer accepted into the program will receive a prototype device for approximately 60 days of testing to determine if the design is worthy of moving to the production phase. Current owners of Zippy devices, and non-owners, are equally invited to visit our web site, http://www.zippymassage.com, and register for consideration. We will select ten names from the registration list for participation and each selected participant will be provided a prototype for testing at no charge. Register until April 15 to participate. Volunteers will be notified of acceptance on April 16, device distribution will occur by April 19, 2013, and the testing period will continue until June 15. Register now.
Zing Partners LLC, based in Phoenix, AZ , created, manufactures, and distributes the Zippy Rolling Ball therapy massage device line. Based on the excellent massage performance of the golf ball, durable, easy to use Zippy devices are the first choice of athletes, personal users, and professional therapists to relax sore muscles and joints, sooth pressure release points, untie "knots", and bring added circulation in soft tissue. Each durable, "patent pending" Zippy RBT tool permanently houses a golf ball within a precision high tech shell for easy grip and comfortable handling. With Zippy you have immediate access to massage for relaxation or therapeutic treatment with a smooth, easy rolling device. Zippy RBT devices come in three models: the Basic, the Rocker Handle, and the T-Handle.
The Rocker and T-Handle models include a grip extending handle that doubles as a multi-surface therapy tool for expanded functionality. Zippys are compact, convenient to carry and use, readily accessible in golf bag, purse, pocket, glove box, nightstand, and sports bag. Excellent to use when frozen. Please visit http://www.zippymassage.com for more information.
Zippy Rolling Ball Therapy massage devices are available online at http://www.zippymassage.com and on Amazon. View Video #1 on the Zippy RBT YouTube Channel. http://youtu.be/ajJWhzr1c5M. Visit Zippy RBT – Rolling Ball Therapy on Facebook and "Like". Follow @ZippyRBT on Twitter, https://twitter.com/ZippyRBT.