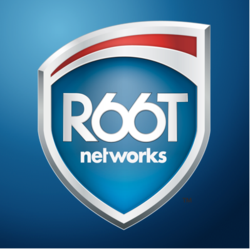 Las Vegas, NV (PRWEB) April 11, 2013
R66T "Route 66" Networks launches CacheBox to monetize and generate new revenue streams for Wired and WiFi Networks with dynamically targeted advertising and media. CacheBox delivers a superior user experience and engages Internet audiences ranging from SMB to Enterprise and Internet Service Provider Networks. CacheBox enables any venue or network from a restaurant, retailer, hotel, convention center or Internet service provider to offer branded WiFi, advertising and media placement across the entire network.
"Audience engagement is the new opportunity for WiFi and Service Provider networks and CacheBox delivers new revenue for venue owners and network operators alike," said Mick Hall, R66T Chief Executive Officer. CacheBox is the crown jewel of the R66T WiFimagination Center. This groundbreaking appliance has the power to change the behavior of wired and wireless Internet networks, by intelligently identifying Internet users by location, device, profile, and activity - inserting new layers relevant information onto their devices, in a way that was simply not possible prior to the creation of this device. Today, CacheBox can be easily added to a new or existing infrastructure.
CacheBox is programmed to target consumers based on such criteria as their physical location, zone within a location, ongoing device profile, online usage propensities, and demographic / lifestyle characteristics. Time - sensitive retail messages placed onto mobile devices can generate significant new revenues, while keeping competitor messages and information from reaching business customers. R66T touches tens of millions of individual consumers each month on Wi-Fi Hotspots and Wi-Fi Networks and within their homes. R66T also provide consumer access to the Internet via their mobile devices at high-profile events, such as the "big game" and the Indy 500.
Turn an existing Wi-Fi into a real-time Revenue Generating Machine. Adding a CacheBox to a new or existing WiFi network to create an unprecedented opportunity to engage consumers while they are within striking distance of the cash register. Our media-rich platform is capable of attracting new customers, maximizing consumption among those on-location ready to buy, and generating revenues through sponsorships, coupon distribution, local and national advertising and subscriptions.
Improve the speed, reliability and security of the network.
On-location CacheBox devices store, cache and process over 80% of the high-end media files requested by customers, reducing latency and transitioning slow overburdened connection points, into secure, reliable, geographically-targeted ecosystems - up to 10x faster than 4G.
Reduce acquisition costs of new Customers.
It is easy to promote and market a Rewards Program, reducing acquisition costs of acquiring new members and customers. Simple navigation allows a user to change your business's promotions and membership sign-up incentives with the click of a mouse.
Gain valuable intelligence on a business's Customer Base.
WiFiQ intelligence solutions enable businesses to gauge the success of customer WiFi experiences, as well as collect valuable data. R66T Halo and R66T SAT (social analytic tools) give insight into how consumers utilize the network and interact with a brand while on-location.
All CacheBox appliances are easy to install and administer.
We've simplified and enhanced the process that allows businesses and brands to deploy their messages onto targeted WiFi environments. Our digital content management solution includes: WiFi Content Management (WiCM), Digital Asset Management (DAM), eCommerce, Customer Relationship Management (CRM), marketing campaign management, desktop publishing tools and Interactive Development Environments (IDEs).
Available in a variety of configurations, the CacheBox is the only all-in-one router, WiFi access point, with a built-in content management system.
About R66T
R66T is an American company headquartered in Las Vegas, Nevada that develops hardware and software for wired and wireless Internet networks. Conceptualized and designed from the ground up by the R66T development team, our core technology is a content management system and monetization platform that operates directly in the network traffic stream, delivering unique richmedia experiences to people as they access the Internet on computers and smart devices. The R66T BlueSky Cloud system, combined with on-location R66T CacheBox appliances creates an ecosystem that scales to serve very large Internet user populations and works at all distribution levels, from single-location and multi-property hotspots, to multiple system operators, carrier networks and Internet service providers.
We utilize high-quality digital applications, interactive publications, media-rich video, highdefinition games and other forms of engaging content to entertain and inform audiences, while targeting them with relevant promotions, advertising and sponsorships, without the typical bandwidth restrictions. Our distributed caching networks turn slow, overburdened wireless networks into marketing platforms that operate at speeds 6 - 10x faster than 4G.
For more information visit http://www.R66T.com.